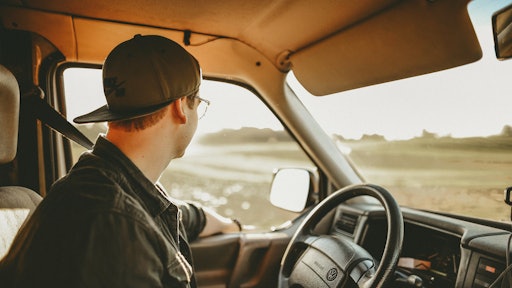 When it comes to routing and logistics, many people refer to the terms "route planning" and "route optimization" as one and the same. The reality is, they are drastically different, and each services a unique purpose when it comes to routing technology solutions. Whether you operate your own fleet or outsource delivery functions, delivery fleet operations consume a large portion of transportation costs and time. However, most companies realize the significant role they play in helping drive customer satisfaction because without the right routing technology, deliveries can be missed or delayed, drivers are less productive, and time and money are wasted on inefficiencies. Some fleet operators and transport providers still plan delivery routes using Excel spreadsheets or pen and paper, but these methods are old-fashioned and make it difficult to determine if an operation is harboring inefficiencies that are driving up costs.
The difference between route planning and optimization
The term route planning is the process of using a pre-existing order list and placing the relevant destinations into a format that fosters productivity and cost effectiveness. Route planning is interchangeable with "route mapping" and "route sequencing," and it is helpful for companies to keep in mind that these three phrases are all one and the same. While an effective strategy for some companies, route planning does not take into account the intricacies of more dynamic routes and events that can impact a driver's day.
Route optimization enables companies to optimize business functions by allowing them to take their route planning to the next level. From a business perspective, route optimization allows a company to include parameters as part of planning that they would normally use to drive business efficiency. Additionally, it allows them to control the end to end operations leading to an overall delightful customer experience. Companies can set parameters for just about everything including vehicle weight limits, drive time, and shift patterns - things that all factor into the optimization question. This also allows to balance speed of delivery versus overall efficiency. All of these elements of your everyday workflow are factored in to instantaneously optimize routes to achieve your goals.
With the right cloud-based field service software, you can replace hours of work and eliminate the need to stare at maps for hours on end. As you implement your route optimization software, maps can be instantly generated and routes can be optimized which will save you time and money.
The benefits of route optimization:
1. Cuts transportation costs. Companies are always looking to stay within their budget, but when it comes to the elastic nature of transportation costs, it can be a challenge. With fuel prices fluctuating day-to-day and location-to-location, it can be difficult for businesses to accurately measure how much money they will spend during travel. With cloud-based routing software, your transportation costs can be cut down which can improve your bottom line. By using this software you can expect to see instant ROI when you reduce your mileage, limit fuel consumption and save time planning.
2. Improves customer service. Living in a world that thrives on instant gratification, many companies feel the effects of increased consumer demands like fast shipping, delivery flexibility, and live ETAs. Routing software can allow your company to exceed customer expectations and give you an opportunity to differentiate your business. With 76% of consumers being willing to switch to a competitor, according to a JDA Customer Pulse Report, if they experience a poor home delivery experience, it is important to make sure products are delivered in a timely manner. However, this isn't the only crucial element of the delivery process; customers also want you to be involved throughout the process. Whether it's sending customer notifications, allowing live tracking, proof of delivery emails, or delivery validation with barcode scanning, keeping your customers informed throughout the delivery process helps satisfaction rates skyrocket.
3. Increases productivity. Most businesses are regularly completing thousands of tasks in a regular workweek and businesses that are constantly hitting the road are no different. With the growing list of destinations, customer expectations, and the limited number of hours in a day, it's easy for delivery routes to become cumbersome, rather than seamless. With the right software, drivers are more productive and safer because their routes are optimized based on location, equipment, and goods they are transporting, etc. With mobile GPS tracking and in-vehicle driver behavior technology, drivers are held more accountable and fleet managers can ensure proper safety protocol is being followed.
If you are still using a pen and paper to plan routes, it can be difficult to evaluate and improve your performance. Reviewing your fleet's performance is essential for companies focused on improving service. By utilizing routing software and GPS tracking, you can analyze KPIs, set goals, and keep your drivers more accountable.
4. Stay organized. Just as spending hours staring at a map and using a pen and paper can be daunting and tedious, so can managing a small or large group of people. With so many drivers, it is nearly impossible to plan for all of the obstacles and different schedules your team will encounter. Whether you need to plan for road work, arrange a day for vehicle maintenance, or remember vacation requests, using a cloud-based field service software solution allows you to stay updated and quickly make adjustments.
Your team will also appreciate how the software helps them stay organized. With a mobile app, your drivers can easily intercept information about their routes including the customer's name so they can greet them when making their deliveries. With the driver mobile app, it is also possible for drivers to capture various proofs of delivery such as photos, notes, and audio, as well as validate orders with barcode scanning.
If you're still using a pen and paper to plan your routes, it is time to abandon those old methods and engage in a route planning method that will help your business generate more revenue, drive operational efficiencies, improve customer satisfaction, and increase profitability. Who doesn't want to cut transportation costs, make customers happy, increase productivity, and stay organized? Using the right routing software can improve your company in many different ways, so letting it take the wheel can help you focus on other things and work toward your goals at full throttle.