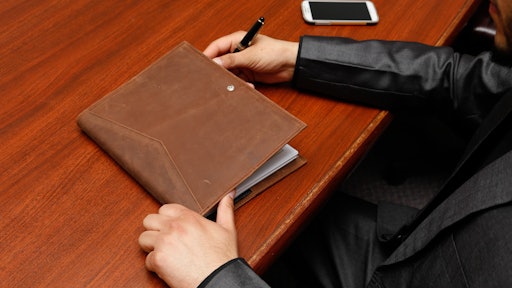 Pexels
FLEXcon Veteran Moves to Covectra as VP of business development
Covectra has appointed former FLEXcon Company veteran Ron Ducharme as vice president of business development, to lead marketing and new business development worldwide. He will be pushing Covectra's serialized barcode high-security label solution in addition to a variety of protection and serialization products.
Ducharme was with FLEXcon for almost 40 years holding various management roles.
Impendi Promotes 2 New Principals
Impendi Analytics is celebrating two promotions with its company, as Mark Perez and Chris Tablot step up as principals. Perez is a founder team member of the company, being with Impendi since 2014 but has more than 15 years of experience in the industry across various businesses.
Talbot has more than 20 years of experience in sourcing and procurement as companies such as Ceasars Entertainment and T-Mobile. He has held notable titles such as vice president of procurement and business operations.
Jacques Esculier Jions IHS board
IHS Markit has appointed Jacques Esculier as an independent director to its board and audit committee. He has been the CEO and director of WABCO Holdings since 2007 and appointed to chairman of the board two years later.
Esculier has held a variety of leadership positions throughout the industry, including Allie Signal/Honeywell.
Nutanix Hires SVP of Production Portfolio Management
Nutanix has hired a new senior vice president of product portfolio management, Thomas Cornely, to create a portfolio that offers a consistent experience for all customers. His has a distinguished background in cloud infrastructure software and data, learned throughout his 20 years of experience.
Cornely was most recently vice president of product management and held a variety of other roles prior.
RateLinx Poises for Growth with CCO Hire
Former GEC Packaging Technologies chief procurement officer and vice president of logistics Steve Horler is moving to RateLinx as chief commercial officer. He is celebrated at GEC for developing an integrated supply chain function and saving the company $250 million and $100 million by streamlining supply chain systems.
Companies in this article