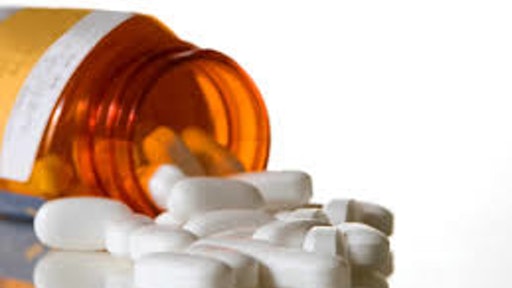 Getty Images
The pharmaceutical industry has implemented serialization track-and-trace technology down to the primary package level in order to comply with Federal Drug Administration (FDA) Drug Supply Chain Security Act (DSCSA) regulations.
While the pharmaceutical industry is on the forefront of using serialization, other industries are also recognizing the benefits of track-and-trace technology.
The ability to see products throughout the supply chain, enhance brand protection and anti-counterfeiting and improve loss prevention are just some of the more obvious opportunities for using track and trace. Still, others want the simplicity of returns processing, recall management and demand management. Outside of supply chain management, marketing professionals are becoming more interested in track and trace for what it can offer in terms of enhanced marketing and loyalty programs.
Companies in the luxury goods, tobacco, food and beverage and other industries have implemented or are seriously considering implementing track and trace to solve their unique business challenges.
For example, some companies in the tobacco industry are considering adopting serialization to prevent sales to minors or combat smuggling of tobacco products.
Cosmetics is one industry that can really benefit from offering a brand protection program because there are so many ways counterfeiters can hi-jack a bottle, tube or the box and replace the original with a fake. But, what about what's inside the packaging? Consider fake beauty products—eye shadows, mascaras, lip sticks, moisturizers and lotions. These all can be dangerous to your health. The Federal Bureau of Investigation (FBI) reported that its agents have found carcinogens and dangerous levels of bacteria in confiscated luxury brand cosmetic products.
While the use cases might differ, there are some centralized lessons-learned that apply to any industry implementing serialization to solve their unique business challenges.
The Top 5 lessons learned include:
1. Get executive buy-in. Implementing this technology means change, and change can be challenging for anyone, including associates at all levels of the corporation. Ensure that you have executive support from Day 1 should any challenges arise when managing through this change. Actually, problems that might be anticipated can be identified before the beginning of a marketing program kick-off to help eliminate post-launch issues. Everyone needs to be on the same page to ensure success.
2. Document. Document. Document. It is so important to document your expectations for return on investment, whether that includes financial or marketing returns, or if the returns are in the areas of reputation. This ensures that all departments of the company are working toward the same goal. Document processes and training. Putting the technology in place is the easy part, but having the new processes documented and training programs in place is critical to seeing the benefits. Virtual training by using webinars or video conferences are a great option.
3. Get other teams involved. Consider ways you could use the technology beyond supply chain management. For example, by getting the marketing department involved, the product can be used for advancing the reputation of the brand owner through advanced loyalty programs and authentication, all of which contribute to brand reputation. As an added bonus, the marketing department may assume the cost too!
4. Ensure alignment with partners. Make sure all supply chain partners understand how the technology works and what the data sharing looks like. In the pharmaceutical industry for example, there is great risk in having product held up in the supply chain – it has happened – or in other industries, visibility into the benefits of the technology can be lost.
5. Build a solid brand protection message. Work with the marketing team to build a brand protection program around the serialized product. Build a brand protection message that you can deliver to consumers through advertisement, website, etc. The goal is to build consumer confidence by showing the consumer that you--the brand owners—have added extra steps in your manufacturing and supply chain to protect the product. This will go far in showing that as a brand owner the additional steps you took means that you care about your customer and their health and safety.
Serialization can greatly enhance the success of a new or reintroduced product. Having that serial number on a product can firm up a relationship with your supply chain partners as well as your customers.