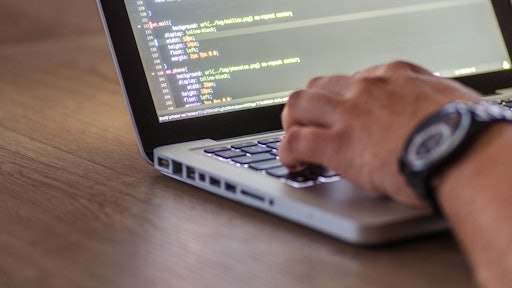 Pexels
The logistics industry is facing many challenges in today's on-demand market. An increase in consumer expectations and competition has left many companies looking to technology for solutions.
Front's 2019 Logistics Trends Report found the respondents agreed that strategic technology investments were pivotal to keep up in a fast-paced, ever-changing industry.
The study looked at why technology is critical for scaling, how the landscape of logistics workplace technology is changing and a few predictions for the tech investments with the highest potential for return-on-investment (ROI).
The following software investments areas to be the most likely to yield the highest ROI:
Communication technology. 54% of logistics leaders said their biggest challenge was managing emails. The study concluded investing around phone or email will provide lasting benefits.
Integrated platforms.

Investing in tools that work well with your existing tech stack will yield higher adoption.

Workflow automation.

Small automation workflow improvements to your existing systems can reap enormous rewards.

Customer service tools.

98% of companies said customer service is critical to their business. It will be good to invest in a software that will help scale the platform to meet rising demands.
Specifically, the study found that 56% of companies spend over $100,00 on workplace software investments every year, and that most companies are investing in other technologies to become digitized as well:
77% have said they have digitized their operations
71% said they spend more than five hours workplace technology everyday
81% said they plan to increase spend on software over the next two years
84% of companies said that they're interested in introducing some sort of automation
The reason most companies have made these investments and plan to keep investing is simple: they need to invest in technology in order to scale their business and increase their sales.
Today, consumers are used to being served faster than ever before and they expect 24/7 customer service, largely in part to the "Amazon Effect." The only way companies can keep up with these growing demands is by using technology to optimize processes and accelerate the supply chain.
However, not all companies find it easy to invest. The report found that there are four major deterrents in buying new software.
Change management is one of the biggest challenges that prevent companies from investing in software and technology. As spend increases, questions arise around maintenance and ownership of new systems, like who will be in charge of implementing the software. There is also the question of how can employers encourage their employees to change their patterns of work to accommodate the new software.
Other deterrents include:
cost
difficulty integrating with other tools
difficulty implementing.
"We're in an era of instant gratification – one where on-demand culture rules all, and efficiency through technology is the only way to keep up," said Sherene Arjani, head of vertical strategy, logistics at Front. "With 81% of companies planning to increase their software spend in the next two years, we found that the areas of investment that will have the highest impact are customer service tools, technology platforms that integrate with what you're already using, and ones that introduce some level of automation into your communication workflows. Our research found that 71% of workers used software (including email, collaboration tools, etc.) over five hours every day – so even if you can make that time even slightly more efficient, that will lead to fewer missed opportunities and dropped balls, higher output across departments, and an overall increase in productivity."