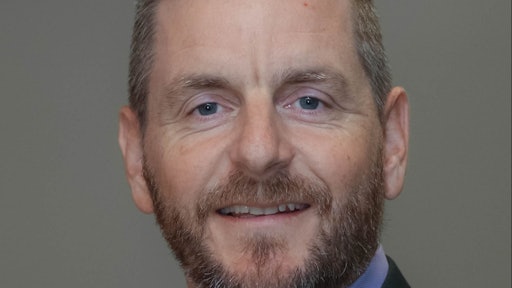 Supply chain disruptions happen regularly, and a lot of the time with little warning. However, a well-oiled supply chain is critical for success and can have a noticeable impact on our everyday lives.
Disruptions can happen on a small scale, such as when unpredictable traffic occurs, as well as on a large scale, like a rail operator having un-scheduled delays. For example, the delays and erratic service that hit one of the Class 1 rail operators this past summer cost the railcar owner as much as $100 per car each day, and well-known fast food chains needed to supplement their regular train shipments with truck deliveries to keep the restaurants properly stocked. The recent hurricanes have also disrupted many supply chains by making delivery routes inaccessible and, as a result, basic supplies like food and water hard to obtain, while causing freight rates to increase.
Since supply chain disruptions are inevitable, the implementation of near real-time navigation and delivery route optimization technology can enable fleet managers to react quickly to minimize the disruption and keep drivers and cargo safe. Fleets play a critical role in recovery efforts, such as bringing in the necessities like food and water and utility trucks to clear debris from the roads and repair electricity lines. With the use of telematics solutions, drivers and fleet managers can get a real-time view of fleet operations on a single screen like a smart phone or tablet. For example, a driver can update in the moment if there is a road closure to alert other drivers in the area. This is especially useful during natural disasters, where road obstructions can change quickly and unpredictably.
Predictive Analytics
Near real-time data can also help fleet managers best position their vehicles before a supply chain issue is likely to take place. For example, ahead of a storm, a transportation company can dispatch trucks and/or a utility company can dispatch technicians to areas that are anticipated to be the most severely impacted. Then, when the disruption is taking place, telematics technology can help fleet managers check instant weather and traffic updates, see where all their fleet and other assets are located, make sure drivers are connected and safe, and redirect trucks so they are able to make planned deliveries with as little delay as possible.
Following such disruptions, utility fleet managers can then share data with partners, such as vegetation clearing companies, so they can understand where there are obstructions in the road and repairs are needed.
Customer Satisfaction
Telematics also enable fleet managers and drivers to mitigate the customer service issues associated with a significant supply chain disruption. Having a connected fleet allows customers to access information in the office or on mobile apps to be able to track exactly where a shipment or item is at any time and be able to know when to expect a delivery, while reducing inbound enquiries to customer centers. It also allows businesses to identify potential issues sooner, and customers' expectations can be managed to ensure Service Level Agreements (SLAs) are met.
Major train delays and hurricanes show that supply chain disruptions are inevitable, but with the use of telematics, fleet managers and drivers can be more prepared. It enables them to react quickly in real-time, stay safe, miss fewer delivery deadlines, and use data to learn from the past and continue to be more proactive in the future.