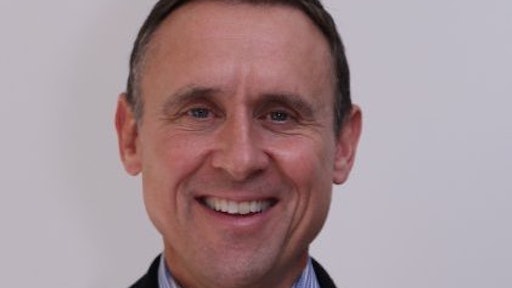 An environmental initiative in China designed to reduce carbon emissions by 70 percent is spurring a rush to coat containers with water-based paint that releases fewer toxic fumes. The urgency comes as a Chinese green tax looms, scheduled to be implemented in January of 2018. The movement could have a major impact on the shipping industry.
According to a Bloomberg report, about 70 percent of container production capacity in China has been shut down as manufacturers retool their factories to allow for the usage of the new paints, sending prices soaring as much as 69 percent from last year's lows.
The container shortage is an issue, but so is the added cost. Containers coated with water-based paint cost $180 to $200 more. The shortage combined with excess costs is expected to cause a strain on the industry, just as it seems to be finally recovering. Most agree this is a price worth paying to preserve the environment, but is it the wisest approach towards achieving this goal?
The shipping industry has historically solved its problems with physical solutions. Bigger ships, expanded ports, etc. Using water-based paint that reduces emissions is a short-term shipping industry solution. The industry should be focused on longer, more strategic solutions. Instead of focusing on muscle, brawn and physical solutions, the industry would benefit from leaning on its brainpower—and getting smarter.
Instead of painting over the emissions problem, consider the following:
2.2 million TEUs, also known as shipping containers, were produced in 2016. And there are more than 20 million containers currently moving around the world. Knowing this, the impact of a 10 percemt improvement in container movement efficiency would be massive. Technology and tools like machine learning and artificial intelligence (AI) can improve efficiency, reduce the movement of empty containers and reduce the overall number of containers in use.
Better use of data and predictive intelligence can provide accurate information on the arrival of vessels and containers. A small percentage reduction in the amount of vessel idling time can make a major impact on carbon emissions.
Accurately predicting arrival times of vessels and containers would streamline operations at the port, reducing delays for trucks coming in and out. Ultimately, this would lessen the strain of the industry on the environment.
It's no secret that global trade and transportation of goods is a major contributor to greenhouse gas emissions. Smarter global trade means fewer container movements, reducing the global supply chain's huge carbon footprint through pure efficiency. Whereas a coat of paint is a short-term patch, data intelligence applied to the global supply chain is a long-term win for shippers, service providers, consumers and the environment.