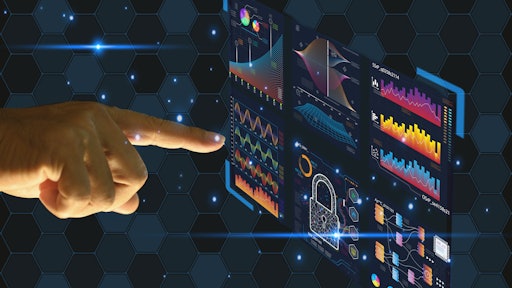 kathayut AdobeStock_602958118
Alloy.ai launched new predictive and generative artificial intelligence (AI) features to help companies overcome sales, inventory, forecasting and supply chain challenges.
"AI is on everyone's mind today, and with good reason — the technology's potential for the consumer goods industry is massive. We're constantly approached by companies that are excited about AI, but aren't sure how to begin applying it to their business," says Joel Beal, co-founder and CEO of Alloy.ai. "With today's launch we're giving our customers the predictive and prescriptive AI features they've been seeking — features they can easily apply to their business today to drive millions in new revenue and reduce costly mistakes like out-of-stocks and OTIF fines."
Key takeaways:
With this new set of features, consumer goods brands can avoid out-of-stocks and on-time-in-full (OTIF) fines, grow incremental sales, forecast more accurately and achieve full visibility into their finished-goods supply chains.
These l new analytics features use advanced simulations to predict potential sales and inventory problems, and then prescribe specific actions companies can take to avoid them.
The

Alloy.ai

application is powered by a data platform that automatically aggregates and harmonizes point-of-sale (POS) data from a company's retail and e-commerce channels and syncs it with inventory and internal supply chain data from a company's enterprise resource planning (ERP) systems. This gives

Alloy.ai's

customers instant visibility into demand and inventory across their own networks and those of their retailers.
Other features enable customers to proactively identify warehouse stock risks, make better allocation decisions, identify opportunities incremental sales with retail replenishment, get full supply chain inventory visibility and POS forecasts and receive instant answers.