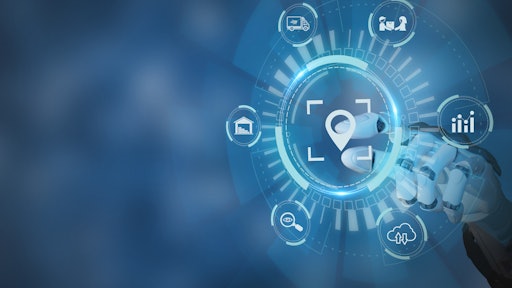 Parradee/stock.adobe.com
Over three years after the beginning of the COVID-19 pandemic, economic uncertainty persists throughout the globe from the effects of a disrupted supply chain. Companies face immense pressure to reduce overhead costs and mitigate risk to protect their bottom line. Businesses must safeguard against the negative impacts of inflation, raw materials shortages, port congestion, and the skilled worker shortage. This confluence of business obstacles increases the need for companies to minimize supply chain and logistics disruptions as much as possible.
So, it's no surprise that supply chain management is a top priority for business leaders. Gartner even predicts supply chain risk management will be a key success driver for over half of organizations by 2025.
With turbulence in the global supply chain, companies must ensure that sourcing and procurement (S&P) processes are steadfast and flexible despite disruptions. This includes streamlining manual contracting processes with automation.
However, 59% of executives report a disconnect between S&P and supply chain executive priorities, causing more pain than opportunities for success. For example, businesses often divide contracts by department without a clear link to primary counterpart documents. This makes it challenging for companies to gather regular insights through the contract's lifecycle and make informed decisions. Data gets stuck in a silo.
In this article, we'll discuss how AI-based contract lifecycle management (CLM) strengthens supply chain and procurement with cross-organizational visibility, managing post-signature contract performance and supporting risk management.
Improved Management of the Entire Contract Lifecycle
A successful CLM strategy considers every step of a contract's lifecycle – from the first draft to the end of a relationship. An AI-powered CLM supports this strategy and streamlines the administrative functions of this lifecycle in many ways, such as:
1. Digital Contract Authoring. Intelligent document generation through integration with 3rd party systems such as a CRM or Sourcing applications ensures that the appropriate template is selected and proper clauses are inserted based upon parameters such as Governing Law, Jurisdiction, etc. Smart tags help track commonly negotiated terms (e.g., Payment Terms in Days) throughout the lifecycle of the negotiation by dynamically synchronizing the values in the document with the request metadata. For contracts initiated on counterparty paper, AI driven deviation analysis maps positions against your clause library and provides guidance for redlining / replacement, thereby reducing risk in the contracting process.
2. Intelligent Contract Repository. By combining a comprehensive data model originating from the contract request with, full-text and metadata search, AI based extraction, and expansive reporting and analytics, companies can rapidly realize value from the data within their contracts. This enabled them to make informed decisions at the speed of business thereby allowing them to rapidly respond to "black-swan" events, M&A activity, etc.
3. Post Signature Contract Management. This includes monitoring of contractual commitments (e.g., deliverables, obligations, milestones, service levels), managing counterparty collaboration (e.g., actions, issues, disputes, claims & meetings) all in a single integrated platform. With a single CLM in place, cross-organizational visibility increases, and executives have more precise insight into the business's health. In a recent study, the WCC found that companies lose 9.2% of annual revenue due to contracting pitfalls – up to 15% for larger enterprises. This often happens when a third party fails to comply with contracted terms or due to a misalignment between terms and the regulatory environment in which the business operates.
Fortifying Supply Chains: Stronger Than Yesterday
There are times when forces beyond the control of businesses –– geopolitical unrest, material shortages, and global pandemics –– create bottlenecks in the global supply chain. These events have shown just how fragile the supply chain can be, and enterprises must react with agility to pivot contractual dealings with external entities and switch suppliers based on the various scenarios and economic environment.
Navigating this complex environment involves juggling contracts and meeting regulatory demands, a challenging task amplified by the web of third-party connections. Yet, embracing an AI-fueled CLM system to request, draft, negotiate, execute, store, and manage contracts is a valuable solution, effectively limiting risks and upholding compliance throughout the contract lifecycle before minor hiccups become substantial problems.
Ultimately, enterprises that use an AI-powered CLM will accelerate digital transformation within an organization to better understand supplier relationships and bridge the gap between supply chains and S&P.