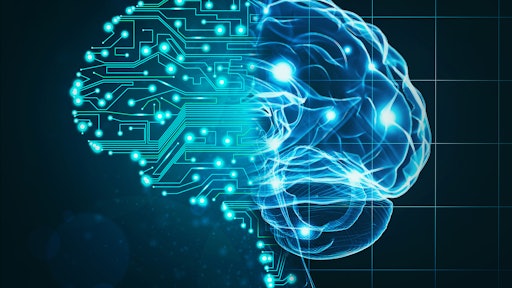 Getty Images
Supply chain disasters continue to affect verticals from automotive to e-commerce. It's a massive disruptor prompting sweeping calls for change.
As companies manage the new challenges of the supply chain, there's also the need for a transformed customer service experience. The Coronavirus disease (COVID-19) shifted buying further toward online, putting new demands on unprepared firms to manage digital contact channels. Adding supply chain problems to the mix further exacerbated these problems. Firms need visibility into their supply chains to become customer responsive and more agile. A core part of this new dynamic is to improve customer service workflows, to offer flexibility, transparency, speech and relevancy to customer relations.
Addressing the customer service workflow problem
The leading firms in any market have automation strategies in place to improve processes and streamline the customer experience. Management at these firms understands modern customer service often lets the customer down because it's disconnected and responses take too long. Manual customer service agents might possess specialized knowledge, but they can't recall everything. They aren't connected into all a firm's knowledge bases, from its website and product catalog to blog content to customer relationship management (CRM) information and information pulled from other applications.
Supply chain companies need to overhaul their customer service workflows if they hope to navigate the shortages and compete in a digital world.
Leveraging AI for service management
To meet the expectations of modern digital-age consumers, brands need to redesign their customer service workflows. With a unified artificial intelligence (AI)-powered platform, they can provide personalized back-and-forth that's automated and offers relevant responses. The solutions are available 24/7 and provide resolution to most inquiries.
A key advance in this space is conversational AI that integrates into various systems and pulls information from a firm's various knowledge bases. This type of intelligence improves the ways machines can understand human sentiment and context. Whether the communication comes via phone, email, chat or social channels, there's an opportunity for conversational AI. These platforms use natural language processing (NLP) to better understand and categorize spoken and written words. So, whether the inquiry relates to payments, product questions or order management, the conversational AI platform is there to offer solutions to the customers on their preferred schedule. An especially powerful tool for firms operating globally.
Unlike simple chatbots that customers frequently try to bypass to reach a human, conversational AI platforms can provide answers to more complex inquiries about registrations, renewals, purchasing and other questions. The relevancy of the responses is crucial. If a customer contacts an electronics firm supplier about the specs for a part of a wireless modem, they want that specific data. Conversational AI provides personalization at scale, where users feel valued because they receive what they want in just seconds.
Adding action into the equation
The full power of conversational AI to improve customer service outcomes when it's paired with corresponding actions. This requires combining a help desk with conversational AI with robotic process automation (RPA). This type of automation uses software robots that emulate human actions and can then interact with and perform actions with various other applications and systems. Combined, conversational AI and RPA create intelligent process automation that creates a flow of repetitive tasks, actions and workflows. Companies employ RPA because it enhances their productivity across users, partners, shippers and others that need to interact with the firm and have a hand in the supply chain.
For an example of RPA at work, consider software provisioning, a considerable task for IT service desks. When an internal staff member or vendor needs a new software version, it often requires manual duties from IT staff. With RPA, the AI platform recognizes the intent of a request, and then automates the proper software uploads. It's also an ideal way to manage password resets for a logistics platform or customer interface, and other tasks that need automation. And the intelligence of the platform knows how to spot exceptions and other issues requiring human intervention, so firms can put safety controls in place and still give IT visibility into various actions.
The supply chain's global problems will resolve when all parties involve embrace digital change. This includes customer service workflows and all business processes. Within logistics, it's no longer acceptable to hear back from an inquiry in hours or days. The customer will put in a request with a competitive firm and move on. With conversational AI and RPA platforms, supply chain firms can leverage all the data contained in their applications and other sources to provide instant relevant answers that satisfy customers and keep the supply chains moving forward.