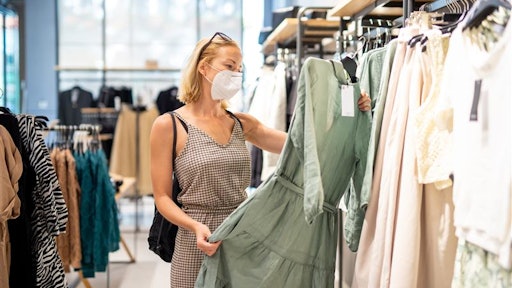 kasto - - stock.adobe.com
Supply chain issues have hit 80% of U.S. merchants in the last year, according to a new Brightpearl survey. And, almost half of shops and e-commerce brands (52%) have experienced stockouts, resulting in a loss of sales.
But, today's supply chain crisis has hit a new low where one-third of retail businesses (31%) are in danger of running out of cash within eight weeks if things do not improve.
"We are in the worst supply chain crisis that any of us can remember and there is no sign of the problems easing before the end of the year. For retailers, the problems could be particularly severe as they prepare for autumn and peak trading in the months building up to the holiday season," says Brightpearl CEO Derek O'Carroll. "We are still in the relatively early stages of this crisis with the impact of the war in Ukraine and other global factors only just starting to really hit home."
"U.S. firms are going to need to plan for months of further turmoil and issues over stock, which can result in unhappy customers and major cash flow issues. It doesn't need to be that way though; the key message is get your demand planning right and utilize tools and technologies that can help," adds O'Carroll. "At the same, it's important to be honest with customers who are well aware that we are in a global crisis and will be more tolerant of delays than they would be in less turbulent times."
From Brightpearl:
The shortage of goods was the biggest supply problem, experienced by 67% of respondents.
Other issues included increased shipping costs (suffered by 59% of firms polled), stockouts (52%), and the increased prices of raw materials (47%).
Supply chain struggles are the No. 1 threat to American brands in 2022, with 32% of merchants citing it as the biggest threat to their viability.
Supply chain problems have added 23% to the average retail businesses' costs in the last year.
More than half of firms (51%) have raised prices as a result, but only 30% of retailers are planning to invest in technology or new vendor partners to limit the damage caused by supply issues.