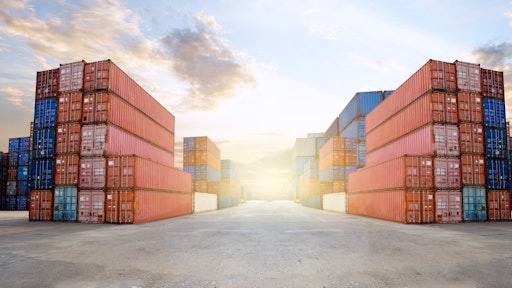 TMLsPhotoG/stock.adobe.com
The Uyghur Forced Labor Prevention Act (UFLPA) takes effect on June 21 and seeks to ensure that goods produced using forced labor do not enter the United States. To achieve this goal, the UFLPA requires U.S. Customs and Border Protection (CBP) to presume that all goods produced in China's Xinjiang Uyghur Autonomous Region are made with forced labor and block entry of those goods and items containing such goods. Moreover, this presumption of forced labor will be extended to certain entities that are not located in Xinjiang. Implementation of this new rule will cause supply chain disruptions as companies work to comply by conducting significant due diligence in order to trace their supply chain and remove products and parts that contain forced labor.
Rebuttable presumption of forced labor in xinjiang
The key provision of the UFLPA is the rebuttable presumption that all items from Xinjiang include forced labor. Importantly, this presumption and the requirement to remove forced labor extends throughout the entire supply chain. In other words, it covers goods that may be shipped from elsewhere in China and goods shipped to third countries for further processing. Significant effort will be required to rebut the presumption in UFLPA. To that end, CBP recently released its UFLPA Operational Guidance for Importers. The Guidance provides that the presumption may be overcome by demonstrating with "clear and convincing evidence" that a good was not mined, produced, or manufactured in whole or in part with forced labor. To meet this standard, CBP requires an importer to demonstrate its due diligence system, effective supply chain tracing, and supply chain management measures that it is taking to comply.
Due diligence and supply chain tracing will be required to rebut the presumption
The UFLPA Operational Guidance for Importers provides additional context for the due diligence system, supply chain tracing, and additional evidence for production and mining needed to overcome the presumption. The importer must first document that it has a due diligence system in place. As part of that system, the importer must engage with its suppliers to assess and address the forced labor risk. A written supplier code of conduct should be established which forbids the use of forced labor. The importer should monitor its suppliers' compliance with and train its employees on the code of conduct and forced labor risks. Independent verification of the implementation and effectiveness of the importer's due diligence system will be needed.
For supply chain tracing, importers will need documents that trace the supply chain from raw materials to the imported good. Importers should prepare a detailed description of their supply chain for imported merchandise and components thereof, including all stages of mining or manufacture. The importer should also identify the roles of each entity in their supply chain and prepare a list of suppliers associated with each step of the production process. Affidavits from companies involved in the production process can be used as evidence that forced labor is not included in the supply chain.
Additional evidence for the sales transactions and input flow will be needed to ensure that merchandise that includes forced labor is not co-mingled with merchandise that does not. The importer will need to provide product-specific purchase orders; invoices and receipts for all suppliers and sub-suppliers; and other sales and inventory documentation. The documents should allow CBP to trace back to the raw materials used to produce the good.
Conducting due diligence and engaging in supply chain tracing may not be enough. CBP advised importers that they must respond "completely and substantively to CBP requests for information." However, information from the importer may not be the final word. CBP may consider evidence other than what is provided by the importer in determining whether there is clear and convincing evidence of forced labor.
Special attention will be given to high-risk commodities -- cotton, polysilicon, and tomatoes
In addition to the requirements discussed above, certain high-risk commodities from Xinjiang -- cotton, polysilicon, and tomatoes -- have specific guidance on how to rebut the presumption. More information is required for merchandise that contains these products. For polysilicon, CBP advises that importers should be aware that imports of goods from factories that source polysilicon both from within Xinjiang and outside of Xinjiang risk being subject to detention, as it will be difficult to verify that non-Xinjiang polysilicon has not been replaced with Xinjiang polysilicon. Compliance with the rules on polysilicon will be difficult for manufacturers of solar panels and semiconductors.
CBP will use existing authorities to enforce the UFLPA
To investigate whether a good contains forced labor, CBP will use its existing authorities to detain, exclude, and/or seize and forfeit shipments. CBP likely will issue importers questionnaires via a Form 28 Request for Information. CBP will review each shipment for UFLPA applicability, and action will be taken on a case-by-case basis. When a decision has been made to seize a shipment, the case will be referred to the Fines, Penalties and Forfeitures officer at the port of entry. CBP will issue a Notice of Seizure letter outlining the petition rights for interested parties.
Avenues for relief
Importers demonstrating an absence of forced labor in their supply chain may be granted relief from the presumption for future shipments. After shipments have been reviewed and determined to be admissible by CBP, the importer may identify future shipments that have an identical supply chain to facilitate the faster release in the future. Similarly, an importer may provide information to CBP to show that the goods and their inputs are sourced outside of Xinjiang and have no connection to other entities identified by CBP to be engaging in forced labor.
Additional guidance is expected. The Department of Homeland Security, Chair of the Forced Labor Enforcement Task Force, will soon publish its Strategy to Prevent the Importation of Goods Mined, Produced, or Manufactured with Forced Labor in the People's Republic of China. If an importer fully complies with the Strategy guidance, it will be eligible for an exception to the rebuttable presumption.
Conclusion
Conducting due diligence and supply chain tracing has become important to solving the significant supply chain issues companies have been facing. Companies that import from China will need to ensure their due diligence and supply chain tracing goes back to the raw material stage to ensure that forced labor is not used.