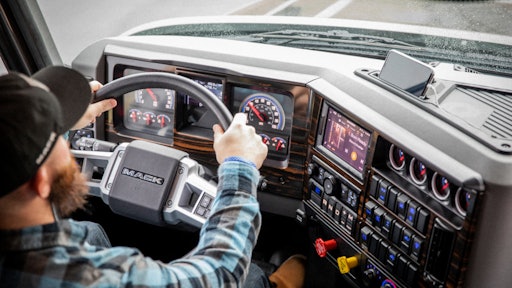 Mack Truck
Mack Trucks and the United Auto Workers union reached a tentative agreement, ending a 12-day strike at six facilities in Pennsylvania, Maryland and Florida. The new four-year agreement will cover approximately 3,500 employees in facilities in Pennsylvania, Maryland and Florida.
In conjunction with the tentative agreement, the UAW has ended its strike against the facilities on Oct. 25. The company will bring its UAW-represented employees back to work as soon as possible, and expects to have its industrial system ramped up to full production in several days.
Further comment on the proposed agreement is being withheld pending ratification by the various UAW Locals involved in negotiations.
Approximately 3,500 UAW members at Mack Truck manufacturing plants in Macungie, PA; Middletown, PA; Baltimore, MD; Hagerstown, MD, and Jacksonville, FL are striking over wages increases, job security, and pension and health plan benefits. This is the first time that Mack Trucks has experienced a strike in 35 years, lasting only eight days
Due to the strike's effects on Mack's Hagerstown plant, Volvo has temporarily laid off 3,000 employees. The Hagerstown facility has halted production, creating substantial damage to Volvo as it produces engines, transmissions, and axles for the New River Valley factory, which is Volvo's largest truck manufacturing facility in the world.
It is unclear when the laid off employees will get back to work.