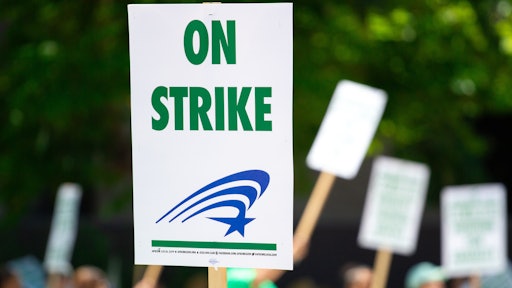 Pexels
GM and UAW made a tentative agreement on Wednesday afternoon, just one month after the strike began. According to The Detroit Free Press, the strike has cost the company nearly a half-billion dollars a week.
In addition more than 575,000 workers nationwide are in industries directly or indirectly affected by the strike and nearly 10,000 workers for GM suppliers and company factories in Mexico and Canada also have been laid off because of it.
The UAW National General Motors Council have decided to recommend ratification of the agreement with GM, leaving 46,000 workers on strike while a vote occurs.
Ratification meets will begin on Saturday and ballots are expected to be turned in by Oct. 25. GM is encouraging the union to "move as quickly as possible through the ratification process, so we can resume operations and get back to producing vehicles for our customers. Our goal during these negotiations was to ensure that the future of General Motors is one that works for our employees, dealers, suppliers and the communities where we operate. The agreement reflects our commitment to U.S. manufacturing through the creation of new jobs and increased investment," according to the Detroit Free Press.
The UAW on released a summary of the tentative agreement. Highlights include:
GM will invest in U.S. facilities to create and retain 9,000 jobs.
Worker health-care costs are unchanged.
Wage increases of 3% in the second and fourth year of the contract, with 4% lump sum payments in the first and third years.
Lordstown is to remain closed.
Detroit-Hamtramck Assembly Plant will be retooled for a new product.
Temporary workers, who have been paid $15-$19 an hour with inferior benefits compared to permanent autoworkers, get a path to a permanent role starting next year. Part-time workers get a path to regular status starting in 2021. These workers also get improved paid and unpaid time off.
So-called in-progression workers hired after 2007 get a faster path to top pay. Under the previous contract, those workers started at $17 an hour, reaching $28/hour after eight years. Under the proposal, that is shortened to four years and by September 2023, all permanent manufacturing employees will be at $32.32 per hour.