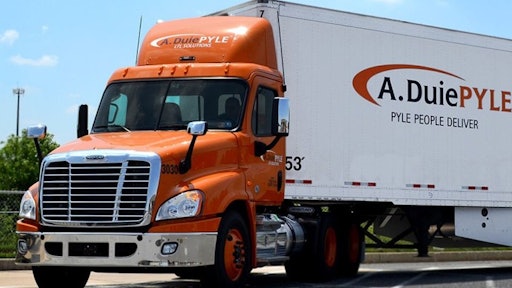 A. Duie Pyle
A. Duie Pyle was hit by a ransomware attack over the weekend, impacting its network communication systems. According to a statement on the company's website, its operating systems and backups were not invaded or compromised. At the time of this publication, no data was extracted from these systems.
As of Tuesday morning, A. Duie Pyle's website was still down
"While all businesses in our country are at risk for these type of attacks, and our turn came this weekend, we are very proud of our Pyle Team's around the clock response to this intrusion. We thank you for your past and continuing support, and while we expect there may be some competitive attempts to exploit this occurrence, we trust we can count on your on-going support of our Pyle Team," the company's website says. "We will provide timely updates as they become available while we continue to return to one hundred percent of our systems full operating capacity and capabilities."
A. Duie Pyle's brokerage systems were not impacted by the attack, however, it is still in the process of restoring its network communications systems.
Despite the attack, the company said that it had a relatively successful day in each of its businesses units, which include LTL, dedicated, warehousing & distribution and brokerage services. In addition, its driver handheld mobile data communication systems are back in operation and the voicemail system has been reactivated.
"We remain sincerely grateful for your continued support of our Pyle Team as we work diligently to restore our full network communication systems capabilities and capacity. We will continue to provide timely updates reporting on the status of our restoration process."