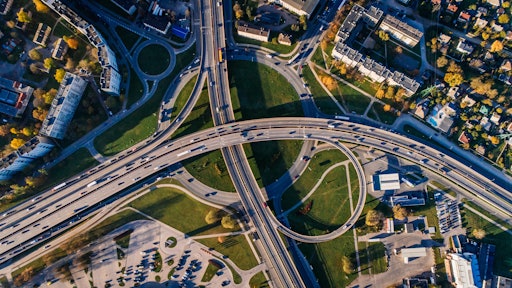 Photo by Aleksejs Bergmanis from Pexels
During negotiations with Democratic leaders over the nation's infrastructure, Donald Trump insisted that they approve a new trade deal with Mexico and Canada before talks continue.
The demand came before a scheduled meeting with Trump and Speaker Nancy Pelosi and Senator Check Schumer, the Democratic leader.
"Before we get to infrastructure, it is my strong view that Congress should first pass the important and popular U.S.M.C.A. trade deal," Mr. Trump wrote in a letter to Ms. Pelosi and Mr. Schumer, using the initials for the United States-Mexico-Canada Agreement. "Once Congress has passed U.S.M.C.A.," he added, "we should turn our attention to a bipartisan infrastructure package."
The shift comes just after he agreed with Pelosi and Schumer to pursue an ambitious rebuilding plan, The New York Times reports. If the trillion dollar plan is approved, it would be a significant bipartisan achievement in his presidency as both Republicans and Democrats agree that the country's infrastructure is in need or repair and improvement.
It has been tense in the White House and Congress as they review various investigations against the president and his associations. The Times reports that Democrats who have said they could work with Trump on legislation while investigating him were taken aback from the letter. Pelosi and Schumer later issued a statement that didn't mention his trade demand, but hinted that Trump may be delaying negotiations because he cannot come up with a politically palatable financing plan.
However, the letter did not completely rule out working on infrastructure as he urged Pelosi and Schumer to bring specific priorities to the meeting. Though, by prioritizing the trade agreement he has essentially put infrastructure on the back burner because there is a slight momentum to pass the deal with Canada and Mexico as the countries have agreed to drop retaliatory tariffs against one another.