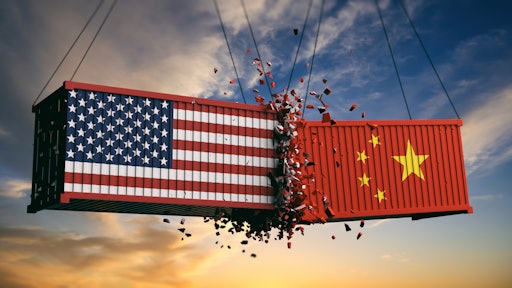 Getty Images
Trump announced on his twitter account that the U.S. will be delaying a menu of additional Chinese tariffs that were scheduled to begin on March 1.
I am pleased to report that the U.S. has made substantial progress in our trade talks with China on important structural issues including intellectual property protection, technology transfer, agriculture, services, currency, and many other issues. As a result of these very......

— Donald J. Trump (@realDonaldTrump) February 24, 2019
....productive talks, I will be delaying the U.S. increase in tariffs now scheduled for March 1. Assuming both sides make additional progress, we will be planning a Summit for President Xi and myself, at Mar-a-Lago, to conclude an agreement. A very good weekend for U.S. & China!

— Donald J. Trump (@realDonaldTrump) February 24, 2019
Since placing a series of tariffs on Chinese goods in March 2018, the two countries have been going back and forth with raising duties on imports.The two countries have had a series of meetings to discuss trade tensions, which Trump has said has made "substantial progress."
According to CNBC, the two countries will meet again in late March in Florida.
Ahead of that meeting, China has committed to buying up to $1.2 trillion in U.S. goods, however, the two sides are far apart on issues concerning the forced transfer of intellectual property, CNBC reports.