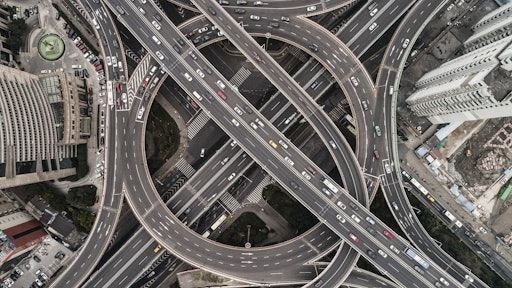 Getty Images
The trucking industry rejoiced on Tuesday night when President Donald Trump said that investments in the country's infrastructure was "a necessity" during the State of the Union address.
"I know that the Congress is eager to pass an infrastructure bill, and I am eager to work with you on legislation to deliver new and important infrastructure investment, including investments in the cutting-edge industries of the future," Trump says. "This is not an option. This is a necessity."
It was unclear, though, if the Trump administration would unveil a proposal in the near future that would address the repairs for infrastructure that is currently "crumbling." At the start of this year, Trump said that infrastructure funding priorities would be made a part of his agenda despite leaders dismissing his previous 10-year $1.5 trillion plan last year.
"Any serious infrastructure proposal must provide sustainable, long-term federal funding so we can make these necessary investments, create millions of living-wage American jobs, increase economic growth and decrease congestion and emissions," House representative Peter DeFazio says.