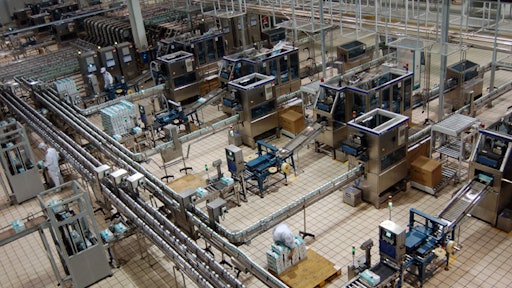 Since China and the U.S. started placing heavy retaliatory tariffs on goods, companies are causing the biggest shift in cross-border supply chains since China joined the World Trade Organization in 2001, Reuters reports. Companies are scrambling to move their production to different countries, like Vietnam and Thailand, to avoid hefty fines. However, it is unsure if emerging economies can accommodate new businesses on a "first come, first served" basis.
There has been a frenzy of activity across Asia as executives are requesting product samples, touring industrial parks, hiring lawyers and meeting with officials, Reuters reports.
Companies like furniture maker Man Way Holdings bought a factor earlier this month in Vietnam and is already planning to triple its capacity by the end of 2019. Meanwhile, real estate developer BW Industrial tells Reuters that all factories are now leased out in Vietnam.
The trade war between the U.S. and China is good for other countries as companies are approaching the areas asking for help with their production.
Still, the re-sourcing and relation effort are exceeding an already established trend as China's economy shifts, Reuters reports. Moving production can take years to complete. Firms need to secure funding, find suppliers and sort out logistics while dealing with new and legal accounting issues.
While low tech goods would be the quickest to move, higher value-added exports like machinery, transport and IT would likely take decades to relocate due to high R&D costs. Additionally, the country's sophistication in automation means that no country is likely to replace it.
Still, there is some hope that Trump and Xi will make amends when they meet this week at the G20 summit in Buenos Aires to discuss trade disputes.