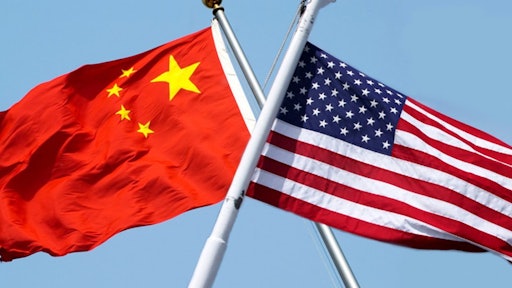 The latest round of tit-for-tat tariffs are scheduled to go into effect today, and China canceled its upcoming trade talks with Washington because of it.
The Trump administration has repeatedly threatened high tariffs on Chinese imports, with the country saying that they would always fight back — further escalating the trade war.
Trade talks are unable to take place under the threat of tariffs, Bloomberg reports. If additional duties continue, it could only hurt the world economy. Economists have already downgraded world growth forecast for 2019 by 0.1 percent.
China's retaliatory tariffs are expected to go into effect today as well, a move that Trump has said would add new duties on additional $267 billion in Chinese imports, Bloomberg reports. If the Trump administration follows through with the threat, U.S. tariffs would cover all goods the nation imported from China last year, effecting supply chains of multinational companies.
Trade talks were expected to take place later this week, but China canceled on Saturday, having sources to believe that negotiations could only take place after mid-term elections, Bloomberg reports. However, the U.S. is open to talks. In a statement Lindsay Walters, deputy White House press secretary says, "President Trump has an excellent relationship with President Xi and our teams have been in frequent communication since President Trump took office. We remain open to continuing discussions with China, but China must meaningfully engage on the unfair trading practices."
To read the full original article, please click here.