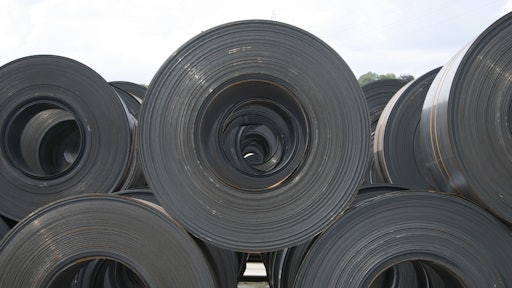 Reuters reports that the U.S. Commerce Department decided to add import duties on steel products from Vietnam that originated in China. The decision was made after finding they evaded U.S. anti-dumping and anti-subsidy orders.
This was a victory for U.S. steelmakers who won anti-dumping and anti-subsidy duties against Chinese steel back in 2015 and 2016. According to Reuters, some people in the industry believe that Chinese products are being diverted to other countries to circumvent the duties.
Reuters reports that U.S. customs authorities will collect anti-dumping duties of 199.76 percent and countervailing duties of 256.44 percent on imports of cold-rolled steel produced in Vietnam using Chinese-origin substrate. Corrosion-resistant steel from Vietnam will also face anti-dumping duties of 199.43 percent and anti-subsidy duties of 39.05 percent.
Although the steel was processed in Vietnam to be made corrosion resistant or cold-rolled, the Commerce Department agrees with the claims of American producers that the products value originated from China, Reuters reports.
The duties are on top of the already 25 percent tariff on steel imported into the U.S.
To read the full original article, please click here.