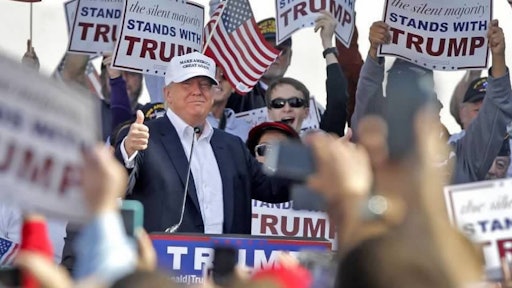 President Trump is on the brink of striking at China's behemoth steel industry through an obscure trade loophole in U.S. law. But if he actually pulls it off, it will be U.S. allies, not China, that will feel the brunt of it—and they could end up retaliating with harsh measures of their own, sending us down a path to global trade wars.
According to reports from the Financial Times, we are just days away from finding out what the White House is planning to do as it concludes its investigation into whether steel imports into the United States constitute a threat to national security, which was announced in late April.
The Trump administration is using a little-known provision in the Trade Expansion Act of 1962 to argue that if the United States doesn't have reliable access to materials required for national security, it has license to set up big trade barriers in order to boost domestic production of them. The White House is suggesting this could be the case for steel, a vital metal for defense technology.
To read the full original article, please click here.