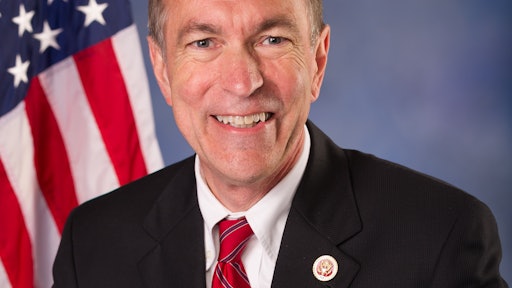 President Donald Trump on Friday announced his selection for president the Export-Import Bank, ironically electing someone who has a history of opposing the bank.
Scott Garrett, a former New Jersey congressman, was chosen to serve as president of the bank, which is the official export credit agency of the United States federal government, until Jan. 20, 2021. While in Congress, Garrett served on the House committees for budget and financial services before losing in the 2016 election. As a conservative member of the financial services committee, Garrett opposed the Export-Import Bank.
Many conservatives want the bank eliminated, calling it an example of "crony capitalism." Trump during his campaign vowed to close down the bank, a position he reversed himself on this week.
To view the full original article, please click here.