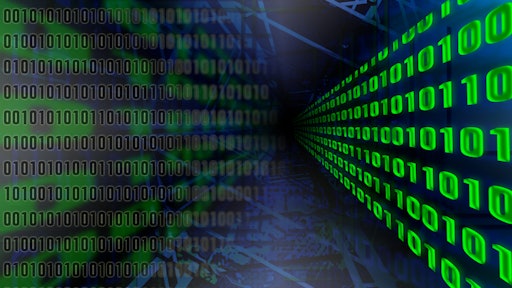 Point B Inc., an integrated management consulting, venture investment, and real estate development firm, conducted a survey of key decision-makers at large organizations across the country, revealing the top emerging initiatives of absolute importance to their organizations. With a keen focus on succeeding in hyper-competitive environments, and with disruptive change the new normal, Point B's research found the biggest challenges are regulatory compliance, data analytics, cloud transformation, customer experience and employee engagement.
"Business leaders today are inundated with a need to shape culture, delight customers, fiercely compete, engage employees and embrace an ever-changing technology landscape. This work is now table stakes in marketplace survival. In order to thrive in this environment, leaders must prioritize and navigate emerging trends in this climate of unprecedented disruption," says Point B President of Consulting Chuck Ritter. "Leaders have very clearly told us what's most important to them, and we understand the impact of these trends on their success. We've focused our capabilities to meet their ever-shifting needs, and are aligning the unique and deep expertise of our 650-person firm with their most substantial challenges. What uniquely positions Point B to address these concerns, as our current clients know, is the extraordinary quality of our work compared to industry levels. In fact, organizations are wasting an average of $97 million for every $1 billion invested due to poor project performance, while we achieve project outcomes that are successful over 90% of the time."
As organizations prioritize and develop strategies to meet these emerging challenges, they should strongly consider the following:
Data & Analytics. Organizations can't afford to waste time and resources that aren't focused on the big picture. The act of collecting data is not a new concept for businesses. In fact, most have more data than they know what to do with. The real difference between high performers and those drowning in a sea of useless metrics is the ability to rapidly capture the most impactful information possible and use that insight gleaned to fuel critical business decisions and evolve.
Customer Experience. The best organizations always put their customers at the center of their business. But what makes customers consistently chose a brand? Access to information has made markets more transparent, and it has never been easier for customers to switch from one product to the next. Organizations must stave off competitive threats through a deep understanding of customers and their motivations. Armed with this information, organizations can transform and elevate customers' experience to new heights, turning transactions into relationships and relationships into fierce loyalty.
Employee Engagement. Employee engagement is foundational to the success of an enterprise. Losing sight of it is like deciding to go out of business. To compete today, organizations need to unlock the full potential of their people. They must design and implement a holistic employee engagement strategy that creates impact for employees, customers, and the bottom line, with a customer-centric view of their workforce and the delivery of quick business value through an iterative, data-driven approach. We know culture and engagement – we've realized world-class employee engagement scores and regularly rank as a top place to work.
Regulatory Compliance. From Brussels to Boston to Bangkok, the regulatory landscape in most industries changes daily. Demands are high and steadily increasing, creating risk and complexity at every juncture where even "local" companies face fallout from global regulators. Organizations must reach a state that is not only compliant, but also thrives by leveraging extensive regulatory expertise, coupled with governance design skills.
Cloud Transformation. The majority of cloud projects stall or fail to meet promised results. Moves to the cloud at the app-level, or even the system level, are likely to transfer existing headaches to a new location—and not deliver the desired transformation. While the promises of the cloud are impressive, making the move to the cloud a business decision—not just a technology one—is key to harnessing the cloud's true power. Built right, a cloud strategy can improve collaboration and access to information, reduce costs, and modernize operations.