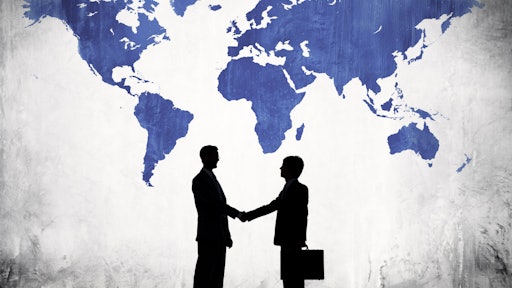 Hannover, Germany—April 26, 2016—President Barack Obama made an emphatic pitch for international trade deals during a visit to this German city, as he and Chancellor Angela Merkel tried to lift momentum for a trans-Atlantic agreement that is facing resistance in both countries. The two leaders called on negotiators to move forward with the Trans-Atlantic Trade and Investment Partnership, or TTIP, saying the window to strike a deal soon could close.
Amid skepticism in the U.S., and criticism from both Republican and Democratic presidential candidates, Obama touted what he called the indisputable benefits of international trade and called for completing the accord with Europe before the end of the year.
"We've now been negotiating TTIP for three years. We have made important progress. But time is not on our side," Obama said in a speech at an industrial-technology trade fair. "If we don't complete negotiations this year, then upcoming political transitions—in the United States and Europe—could mean this agreement won't be finished for quite some time."
Negotiations for the sweeping agreement, which would include the U.S. and the 28 member states of the European Union, have progressed slowly. Critics fear the deal could weaken regulations protecting consumers, labor and the environment. Obama said the aim is to strengthen standards, while eliminating "regulatory and bureaucratic irritants and blockages to trade."
To read the full story, please click here.