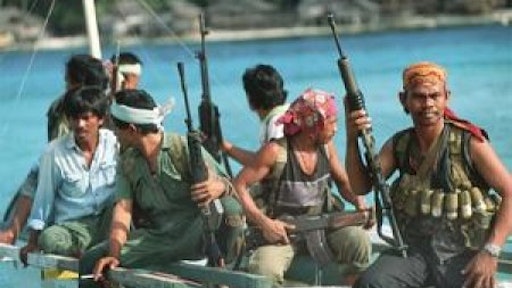 Jakarta—April 22, 2016—Indonesia fears piracy on a shipping route along its sea border with the Philippines could reach Somalian levels and has told vessels to avoid danger areas, officials said, after a spate of kidnappings.
Analysts say the route carries $40 billion worth of cargo each year. It is taken by fully laden supertankers from the Indian Ocean that cannot use the crowded Malacca Strait.
Concerns over maritime attacks by suspected Islamist militants are disrupting the coal trade, with at least two Indonesian coal ports suspending shipments to the Philippines.
Up to 18 Indonesians and Malaysians have been kidnapped in three attacks on tugboats in Philippine waters by groups suspected of ties to the Abu Sayyaf militant network. Abu Sayyaf, which has posted videos on social media pledging allegiance to Islamic State militants in Iraq and Syria, has demanded 50 million pesos ($1.1 million) to free the Indonesian crew.
To read the full story, please click here.