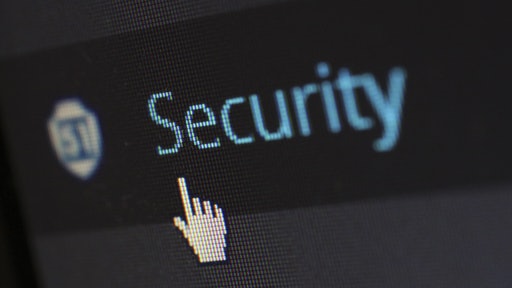 Pexels
Sometimes good companies make bad decisions; ones that cost them their customers and their reputations.
That's because there are limitations of trust in today's incredibly complex supply chain ecosystem. Businesses' reputations are built and fall on relationships with suppliers, particularly in today's digitally connected world. There was a time when new trading relationships could be settled by looking the other party squarely in the eye and offering a firm handshake. But that only works when you can be completely sure of your suppliers' financial health, the provenance of their goods and the rectitude of their business dealings.
Today, trust is the single greatest factor in disrupting supply chains, ravaging hard-won reputations and sending partners and customers careering for the exits. With enterprises dealing with multiple tiers of suppliers (many of which haven't been vetted or verified in years), it's impossible to take relationships on trust. If businesses can't get a handle on all business-critical risks they face throughout the supply chain, it's a recipe for chaos, disruption and inevitable reputational damage.
That's why you don't trust, verify. Enterprises need accurate, comprehensive and timely data on every factor that could affect their supplier relationships and their exposure to risk throughout their end-to-end supply chain. In a world of advanced data analytics, you'd think holistic risk information systems would already be deployed by the world's biggest corporations. But the truth is, almost every business today is flying blind and making strategic decisions based on incomplete and inaccurate data. Why?
Because, while supply chain relationships don't exist in convenient silos, traditional risk analytics solutions do. These tools tend to be very good at one thing, when corporate risk is in fact a mind-bogglingly complicated beast that's based on the interaction of multiple factors: suppliers' financial health, geographical and political considerations, attitudes towards ESG and many, many more. Businesses today are assessing risk based on legacy technology, residing in siloed systems, and crunching outdated data, preventing them from seeing the whole picture and making informed decisions that could mitigate or even swerve developing risks.
It's clear that this approach is failing and contributing to the crisis currently gripping the global supply chain. When enterprises cannot analyze and assess risks across their supply chain, it results in regular, organization-wide disruption; around half the time, the resulting chaos costs them north of $1 million. It also makes a mockery of attempts to make global trade more ethical and sustainable. As The Economist pointed out, most environmental, social, governance (ESG) initiatives have a measurement problem, "the various scoring systems have gaping inconsistencies and are easily gamed."
The world's failure to build a comprehensive risk information system is undermining supply chain resilience, contributing to shortages, throwing finely calibrated procurement strategies into disarray, damaging trust in corporations and, if that were not enough, is one of the root causes for the widespread failure of ESG initiatives.
There are two things in businesses' favor. First, have a very clear idea of what businesses need to know but currently can't. Secondly, modern analytics technology - properly applied and combined with reliable, verified data - makes it simple for any organization to build a comprehensive, real-time risk profile of their end-to-end supply chain operations.
The key is to break down the information silos and assess the full, multi-dimensional range of risks, including how these risks interact. There are six key factors: geopolitical considerations such as war, sanctions and trade deals; the financial health and resilience of partner companies through changing economic conditions; supply chain stability checks that run all the way through to the nth supplier; insurance and intellectual property alerts; fraud, sanctions and money laundering analysis; and health and safety checks to ensure all qualifications, certifications and records are up to date.
This wealth of data is crucial in enabling businesses to identify emerging risks and adjust their operations and strategy accordingly. But this is only scratching the surface of what multi-dimensional risk analysis can achieve. When enterprises make decisions based on verified information rather than blind trust, it transforms the way the world does business. It confers far greater agility to enterprises, underpins stronger relationships between buyers and suppliers, supports greater supply chain resilience and contributes to a new era of free trade and global prosperity.