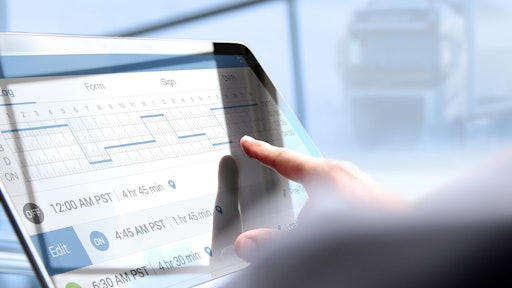 AdobeStock_189118237.5f75dcd6cc213
In late 2021, the White House reassured Americans that Biden's administration had successfully reduced supply chain delays, but, the reality is, we probably won't see full relief from the supply chain disruptions spurred by the Coronavirus disease (COVID-19) until well into next year. Industry experts for example, predict that global supply chain disruptions will continue until the second half of 2022, citing renewed viral outbreaks, China's zero-COVID-19 policy and expected trade volatility into the Lunar New Year as leading causes.
Although supply chain disruptions are nothing new, COVID-19 has certainly put them into the spotlight. Consumers physically see the impacts of disruptions, two years into the pandemic, with half-empty shelves at their local stores and unusually long delays for component parts to make machine repairs. The extent and length of disruption has left many companies wondering what insurance coverage they may have, or may be able to buy in the future, to help reduce risk of income loss when supply chain disruptions inevitably occur.
Of course, a global pandemic is not the only cause for supply chain disruptions. Extreme weather events such as flooding, tornadoes, hurricanes and wildfires are also often to blame, and unfortunately, these events may cause problems with increased frequency for the foreseeable future. For insurance, understanding the root cause or causes for disruption is key because that will help decide whether and to what extent insurance may be available.
A classic insurance option, for example, would be "contingent business interruption" coverage in a commercial property policy for instances where disruption in the supply chain occurs due to an event causing physical damage to property either upstream or downstream in the supply chain. Policy wording varies and it is important to review the specific terms in your policy to understand how it operates and what is required to trigger the coverage. Some policies, for example, may limit coverage to direct suppliers with whom the insured has contractual privity, while others would cover events happening further upstream to more remote suppliers. But, in each case, "contingent business interruption" insurance generally requires physical property damage to trigger coverage. So, this type of coverage can work well if a fire shuts down the factory of a supplier of a component part, for example. But, it may not apply if a global pandemic is the root cause of the shutdown.
Since the inception of the pandemic, many courts have been tasked with answering the question whether the presence of the virus may, in and of itself, be considered "physical" damage to property for business interruption insurance purposes. Most of these cases are not in the supply chain context, specifically, but their holdings are relevant because the courts are analyzing the "physical loss and damage" requirement of coverage that is typically found in both business interruption and contingent business interruption claims.
With thousands of suits filed, the general trend has been in favor of insurers who have denied coverage either because the presence of COVID-19 was not tantamount to physical loss of or damage to property or because a virus, contaminant or pandemic exclusion removed any potential for coverage. Yet other courts – a minority of courts that are more often state courts rather than federal courts – have concluded that coverage may exist for these interruption claims on the theory that COVID-19 is, in and of itself, physically damaging, such as where one insured alleged that COVID-19's presence actually changed the content of the air in the insured premises.
With the onslaught of coverage litigation and uncertainty following COVID-19 and what is or should be required to prove "physical" loss or damage, the Organization for Economic Cooperation and Development (OECD) fears that insurers may be inclined to reduce or eliminate potential coverage for pandemic risk in future property damage and business interruption policies. Even at present, it reports only a small fraction of policies reviewed in the United States and Europe were specifically designed to cover pandemic related loss.
To protect against a potential pandemic gap in coverage, various pandemic risk insurance program proposals and legislative initiatives have been introduced across the United States and Europe, but the long-term implications and market response remains to be seen. One can imagine, for example, that pandemic-specific coverage might be offered only if there is sufficient risk-reduction techniques in place to help mitigate against risk and keep premiums down. For example, we may see a trend away from "just in time" manufacturing. Or, there may be increased emphasis on shortening supply chains or understanding and assessing risk in real-time using artificial intelligence.
In deciding what coverage options are available, speaking with a knowledgeable broker in this area is crucial because market offerings are a moving target. And, before placing coverage, it is important to carefully review the proposed policy language to make sure it fits the company's needs. Unlike many forms of insurance that are more standardized, insureds may be looking at manuscript policy language with terms that are, and should be, negotiated. To place the right insurance, risk managers will want to speak to those responsible for day-to-day operations to understand what types of losses and disruptions are most costly and of biggest concern.
Finally, companies should realize that business interruption claims – whether from supply chain disruptions or otherwise – are complex by their very nature, and it is quite common for there to be uncertainty as to the existence and extent of coverage. The same policy terms and wording in two different policies in two different locations may be interpreted very differently by two different courts. Knowing which court may be called upon to decide a coverage dispute and which law may control interpretation of the policy are important threshold questions when reviewing for a potentially covered loss.
Just like the pandemic itself, COVID-19's impact on business interruption insurance claims has been far-reaching and its lasting impacts remain to be seen. Policyholders in many jurisdictions may find it difficult to find coverage for their contingent business interruption under a typical property insurance policy unless there is a more traditional, physical event underlying the disruption. And, going forward, coverage options remain to be seen as both insurers and policymakers react.