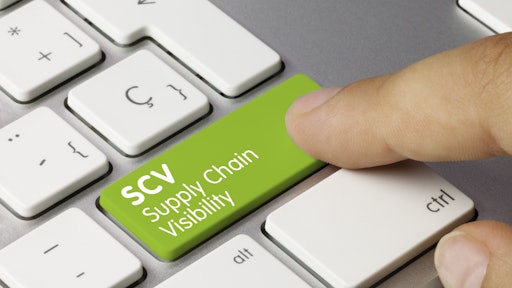 ©momius — stock.adobe
The supply chain crisis that swept the world this past year has gone unnoticed by no one. Record-breaking shipping costs and delivery delays have reached top-tier headlines, and been deemed worthy of musician Jack White's upcoming tour, officially named "The Supply Chain Issues World Tour 2022."
Current supply chain obstacles, however, aren't a joking matter for the businesses that have been impacted by them, and the challenges are literally piling up.
Due to a slow vaccine rollout and increased COVID-19 cases in Asia, the world's biggest source of manufactured goods, factories and ports either completely shut down this summer or were operating with a reduced workforce. The spot price per container on the China to the East Coast shipping route jumped over 500% from a year ago to $20,804 in August. And in early October, there were nearly half a million shipping containers on cargo ships off the ports of L.A. and Long Beach that were sitting and waiting to be offloaded.
Costs are soaring, political tensions are omnipresent and delays are growing longer. This level of disruption is here to stay.
2022 supply chain threats
Some of the challenges businesses will face in the New Year are already here, but they'll evolve. Others have been bubbling under the surface for years and will start to make their way to the forefront.
Here are the threats to anticipate and plan for in 2022:
Manufacturing uncertainty.

Unfortunately, life with the Coronavirus disease (COVID-19) is the New Normal. It not only impacts the ongoing health and safety of communities, but it's also created an always-on threat of shutting down factories and manufacturing plants at any moment. When one factory is down or operating with a reduced workforce to rightly prioritize the health of workers, the trickle-down effect on production goes on and on, and we're left with the global supply chain issues we have today.
Take the Vietnam factory shutdowns, for example. Various U.S. retailers saw their shipments delayed and marketing campaigns die on the vine as they waited for production to begin again.
With the new Omicron variant reportedly spreading faster than any other COVID-19 variant, there is a strong chance we could see factory closures or partial shutdowns well into 2022.
Inflation.

The pandemic shook the global economy over the past two years, and the fallout from it is seemingly never-ending. Next up? Inflation.
Prices in the United States rose at the fastest pace in nearly 40 years in November, increasing 6.8% over the same period a year ago, and no industry is left unscathed – from retailers to housing and transportation.
Supply chain issues are one of the causes for inflation, yet inflation is perpetuating those same supply chain woes. The value of the dollar will continue to decrease in 2022, and consumers will be inclined to spend more. This is a cyclical problem, as the increase in spending will continue to drive a wedge between supply and demand, which will then impact commodity shortages.
Consumer expectations.

With advancements in e-commerce and technology over the years, consumers' expectations from the brands they love have skyrocketed. They want to be able to get online and purchase what they want and receive the item when they want it.
Consumer patience has been tested this year, however, and will continue to be in 2022. This holiday season alone, out-of-stock messages online are expected to be up 172% relative to 2020 levels, and up 360% on a two-year basis, according to data from Adobe Analytics.
Despite the drastic rise in various commodity shortages, consumers still expect fast and free shipping. The "fast and free" element is quickly dwindling, however. Deloitte found about a one-third of consumers would blame couriers and delivery companies for shipping delays and other supply chain issues this holiday season, though reality is rooted in container and port backlogs, the labor shortage and COVID-19 outbreaks delaying production.
Paired with real-time expectations is consumers' increasing desire for their purchases to be made sustainably and ethically. Per a study by IBM and the National Retail Federation, nearly eight in 10 global consumers surveyed say they value sustainability, and more than a one-third (40%) identified as purpose-driven consumers, who select brands based on how well they align with their personal beliefs.
Labor shortages.

U.S. workers have been quitting their jobs in droves throughout the year, with a record-breaking 4.2 million quitting in October alone, according to the Bureau of Labor Statistics.
The manufacturing sector has felt this impact since the beginning of the pandemic, when about 1.4 million U.S. manufacturing jobs were lost, and now the industry is urgently seeking more workers to fill those positions (and then some). To make matters worse, the American Trucking Association predicts the driver shortage will hit a record 80,000 drivers by the end of 2021.
These unfilled positions impact the operations of factories, warehouses and ports across the world and play a pivotal role in bringing current supply chain issues to rest.
Click here to hear more about the disruptions:
Planning for disruption in 2022
To tackle these threats head-on and reduce friction within the supply chain, organizations need to adopt on-demand models with onshore production to preemptively protect their operations.
This shortens the length of the supply chain, reducing shipping and transportation costs and creating a more efficient alignment between supply and demand, which speaks directly to the consumer demand for more sustainable products. Moving production closer to the consumer also allows brands to streamline the "last mile," so they're able to meet shipping expectations more easily.
Adopting modern technology can bring this kind of approach to life, but it can also attract new talent to bridge the labor gap. Survey results on The State of Technology for the Deskless Workforce – many of those in the industrial sector – showed that more than 60% of deskless workers were unsatisfied or sensed room for improvement in the technology they use to perform their jobs. It's time organizations address and provide their workforce with the tools and technology they need to not only do their jobs well, but also continuously learn and innovate within their fields.
Finally, brands must focus on strengthening relationships with their suppliers and providers, to build a more reliable network for when things go wrong. This should always be a priority, but as 2022 approaches, it'll be a necessity.