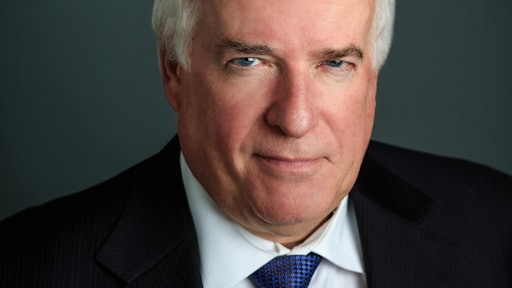 Anyone in the warehousing or distribution industries today can cite specific benefits for deploying a warehouse management system (WMS), including increased order accuracy, faster picking and receiving times, and better inventory control, to name a few. There are other less obvious, but equally compelling reasons why a company might decide to invest in a WMS. Here are five of those reasons.
1. Reducing Employee Theft
As the logistics industry grows, the volume of employee theft is skyrocketing. Warehouse-related theft costs the industry as much as $80 billion each year. In fact, employee theft is a particularly serious problem for distributors carrying copper pipe, wire, or other accessible and easy-to-sell items of relatively high value. In the worst scenarios, we heard stories of warehouse managers starting their own fraudulent side companies to resell material they stole from their employers' warehouses. Nobody wants to accuse employees without having evidence, so a WMS can help management isolate exactly what's gone missing to provide an early warning that employee theft may be occurring.
2. Tracking Employee Metrics
A WMS takes the guesswork out of understanding how well (or poorly) employees do their jobs. Managers can use this information to reward high performers, and identify or weed out those who are falling behind the curve. Employees feel validated knowing their managers rely on real data, and not subjective feedback or perceptions from others. Some of our customers also use these metrics to encourage team building by publicly charting team and individual performance using a centrally located screen in the warehouse. They found that this encouraged friendly competition between workers and everyone became more productive as a cohesive team. In many cases, it also helped teams pick up the pace toward the end of each day because they had visibility to how many orders remained to be filled.
3. Keeping Up with Competitors
At times, companies veto the final step to purchase a WMS until the warehouse down the street does (which, most likely, is too late). The fear of being left behind can sometimes spur them to act. Of course, forward-thinking distributors want to plan ahead so they can be the first one to achieve a substantial return on investment.
4. Improving Supplier Confidence and Warehouse Appearance
A messy, disorganized warehouse makes a bad impression on potential customers or suppliers. Some distributors implement a WMS because they know that it makes future partners more likely to work with them. Worrying that your warehouse looks organized might seem pointless, but it can go a long way toward impressing your suppliers and maintaining their trust in you. If a supplier doing a walkthrough sees that your warehouse is a cluttered mess, they're not likely to trust you to represent their product well, meet any of their strict requirements, or get orders out the door accurately and on time.
5. Staying Compliant with Customer Requirements
Many retail customers require distributors to meet certain criteria, such as supplying particular electronic inventory data or electronic data interchange (EDI) to help the company manage shipping more accurately via an industry-supported system. (Think Walmart-ification.) Many of our customers decided to install a WMS because their customers added new requirements they could not meet with their current systems. Customer expectations will only continue to increase, driving further improvements in WMS flexibility to embrace these requirements. Everyone wants to work smarter, so many big-picture distributors are investing in a WMS today to handle ongoing customer needs—and be more profitable while doing it.
Closing Thoughts
These five examples just begin to scratch the surface of how a WMS brings discipline and efficiency to warehouse operations. If any of these reasons sound familiar to you, it's high time to consider a WMS or an upgrade of your own.
Companies in this article