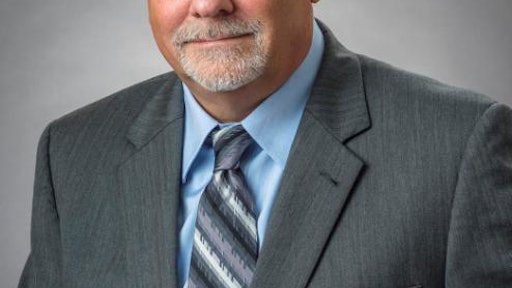 With binoculars in hand, a gang of thieves watch a truck carrying high value cargo—in this instance, electronics. The thieves wait for the opportune moment to put their plan in motion, and when the truck is parked in a dimly lit area with no one around they strike, breaking into the truck and making off with the goods. The cargo is never recovered.
This scenario is all too common both in the United States and around the world. According to FreightWatch International, cargo thieves continue to adopt increasingly "professional and sophisticated" tactics. In fact, the FreightWatch 2014 cargo theft report notes that 90 percent of verified thefts in 2014 occurred when a truck was stationary and unattended. The vast majority of all thefts were theft of truckloads, and 87 percent of thefts with a known location were stolen from unsecured parking areas such as truck stops, public parking and roadsides.
For trucks, air and ocean containers, there are many security technology options available on the market. Among the most common are seals. There are many security seals on the market that are affixed to truck doors, trailers, totes or containers with unique serial numbers or bar codes, such as electronic, indicative and barrier seals, but it is important to choose one that fits customer needs based on transport mode and/or type of products being shipped. Many companies are not familiar with the security measures and behind-the-scenes technology being used to track their valuable goods.
Understanding freight security is the freight company's job, and a strong freight forwarding partner should be able to assure its customers that their cargo is being tracked with the latest, most effective technology. But these security options are only available to forwarders with the necessary know-how and relationships with security software companies to be able to effectively deploy these systems to support the safe transport of customers' goods.
Without the proper experts in place to set and inspect the security seals, and without a full understanding of the supply chain, in addition to a strong monitoring system, any seal can be rendered ineffective.
Although common cargo security technology, such as seals, can be very sophisticated and work very effectively, there's a new wave of technology that is becoming very popular—in-transit total asset visibility (I-TAV). Often used in Defense logistics, I-TAV tracks, reports, controls and delivers information for optimal management of a company's entire supply chain.
This I-TAV technology is able to provide full supply chain visibility based on three pillars: hardware, software and a Control Tower/Network Operations Center (NOC). First, the hardware created now is self-powered, collecting and transmitting information in real-time regardless of extreme conditions. It is also bullet and tamper proof. Second, the software collects and organizes information, then delivers it and prompts supply chain users to take action if necessary. The software is Web-based, containing unlimited data analytics, Key Performance Indicators and protocol compliance information. Additionally, the software can provide real-time information regarding temperature, position, speed and estimated time of arrival, and includes options for alerts, alarms and geo-fencing as well. Third, the Control Tower is comprised of professionals whose job it is to watch over protected assets. The NOC provides and coordinates cloud-based services, making them available to interested parties anywhere in the world.
This new type of technology is different from some of the technology that has been available up to now in that it detects and manages multiple events that could threaten the supply chain, and does not act as an extension of a GPS tracking system but acts more on cargo traceability. This I-TAV technology is also available on multiple platforms (including both laptops and smartphones). The technology is fully customizable, allowing forwarders to interact with and personalize the platform. It is also ideal for long journeys, offering information for more than 50 straight days. Alerts are also customized, allowing forwarders to define who receives notifications, as based on security level or incident type.
Many freight forwarders say security is at the top of their list, but oftentimes partner with third-party vendors that do not have security as their top priority, rendering them unable to accurately monitor their customers' cargo over its entire journey. For companies that need to ship close to home, on high-risk routes or in emerging markets where corruption and political and legal instability are high, it is necessary to partner with logistics companies that have many vendor security protocols and measures in place.
When selecting a freight forwarder, it is important to inquire about how many vendors and hand-off points that particular forwarder uses, what type of security and tracking services are in place, as well as any tracking options that are available. Additionally, it is also important to know what third-party vendors they use and how those companies monitor compliance and screening protocols.
One such measurement to use is the Customs-Trade Partnership Against Terrorism (C-TPAT) Program. The C-TPAT program is a voluntary initiative designed by U.S. Customs and Border Protection to strengthen the security of our borders and the overall supply chain while facilitating the flow of legitimate trade. By earning this certification, companies can illustrate their commitment to a more secure supply chain for their employees, suppliers and customers.
Companies do not have to be victims of cargo theft. There are advancements in technology helping to lessen the risks involved in shipping, and it is of the utmost importance to ask the right questions when selecting a freight forwarder. Lastly, a company should have a proactive security strategy in place, anticipating any scenario that could possibly occur, from loss of goods or disruption in the supply chain to smuggling or tampering.
With theft or any of the above scenarios, you not only risk loss of cargo—you risk loss of reputation and, potentially, business as well, so security should be everyone's priority!
Richard Kolbusz is the Head of Security and Operational Resilience for DHL Global Forwarding, Americas region. He has an extensive federal law enforcement management background, including the Secret Service and U.S. Customs Service/Immigration and Customs Enforcement. Overseeing a security team of 27, he is responsible for the daily management and direction of security operations, budget, personnel and policy guidance, including the direction of sensitive, potentially criminal and/or administrative investigations
Holiday Season = Cargo Theft Season
"Statistics show that cargo at rest is at an increased risk for pilferage and full container theft," says Tom Mann, president of TrakLok International, a firm specializing in trailer and container access control. "This is especially true during the holidays, when cargo theft increases 50-plus percent."
Mann recommends transportation companies take the following steps to decrease risk:
Loads at rest
Utilize secure lots that provide sufficient barriers to prevent theft or unauthorized access. (For example, the compound should have a chain link fence of 9-gauge material at least 8 feet high, topped with barbed wire and it should be properly anchored.)
Close truck doors before pulling into the lot so that surveillance efforts cannot see what has been loaded on to trailers.
Employ the use of security patrols in lots where high-value cargo is staged for transport.
Use security equipment to secure trailers while they are being staged. King pin locks, landing gear locks, and most important, electronic security locks with active alarm systems installed on cargo doors.

On the Road
Ensure that a "Red Zone" of at least 250 miles is implemented. (The Red Zone is the distance wherein the driver does not stop after a pick-up.) Drivers should be rested, trucks fueled and all personal needs taken care of prior to a pick-up so the Red Zone can be effectively implemented.
Report any "out of norm" occurrences while loading the trailer or while a shipment is in transit. Drivers should notify dispatch during extended stops at areas such as truck stops and rest areas.
Drivers and warehouse workers should not discuss any details regarding loads with anyone; specifically drop locations, routes and contents.
Consider a no-drop policy keeping the trailer married to the tractor so that the tractor and trailer can be secured.
Use effective access control equipment to maintain integrity while the shipment is in transit. This includes electronically monitored locks equipped with a tamper detection alarm system and GPS tracking affixed to the trailer doors.

Additional Security
For high-target shipments, employ multiple layers of security to dissuade or delay cargo thieves.
Implement regular security briefings to train drivers on surveillance techniques and protocols to follow if drivers detect suspicious activities.
Employ a tracking system that includes active and passive alarm systems.
Use a rugged locking system that will notify the driver and security personnel if there are any attempts to breach the trailer door.