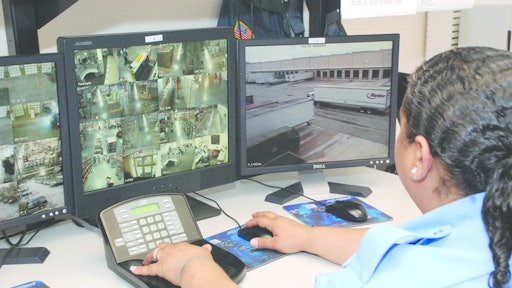 The recent spate of nut thefts in California, along with a rise in cargo theft activity in and around the city of Dallas, are but two indicators of new trends taking shape among freight thieves, according to industry experts.
The first highlights the greater focus cargo thieves are placing on food and beverage freight shipments; a top target for theft since 2010, according to Scott Cornell, transportation business leader and crime/theft specialist for Travelers insurance. "Why target food and beverage? Because there are no serial numbers on pistachios, for example; there is no RFID tag attached to them or hidden in their packaging," he explained to Fleet Owner.
"There's no tracing of almonds over the Internet. There's often not a high enough trigger point in terms of value to meet some companies' requirements for heightened security protocols," Cornell added. "Also, the evidence gets consumed and fairly quickly at that. You can find TVs and computers—they last for a long time. With food and beverage, though, there is a much shorter window for recovery."
The second deals with the regionalization of cargo theft activity as certain areas of the country can present more ideal targets and conditions for stealing freight, noted Chris McLoughlin, risk manager at third-party logistics firm C.H. Robinson.
To read the full story, please click here.