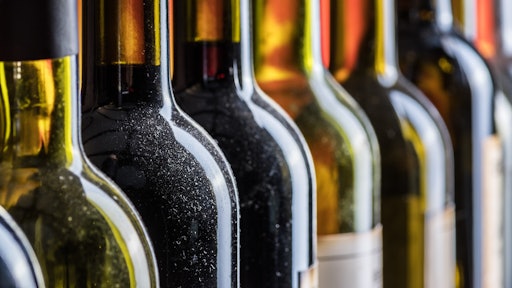 AdobeStock_201113466
IBM and eProvenance, a company specializing in monitoring and analyzing wine shipment conditions, announced the availability of VinAssure from eProvenance, a new, IBM blockchain-powered platform that offers a smarter and highly secured way to track wine as it moves through distribution from vineyard to consumer. By encouraging transparency, accountability and the rapid exchange of data, VinAssure helps ensure the exacting methods of the world's best winemakers are not undermined by supply chain errors, misinformation or improper conditions during transit. VinAssure is designed to give rise to a new wine industry ecosystem that provides consumers more information at their fingertips to help assure the wines they buy meet their expectations.
VinAssure runs on IBM Cloud and is built on IBM Blockchain Transparent Supply, which is designed to use advanced technologies including blockchain, AI and cloud to optimize outcomes for all participants. With VinAssure, this group includes wine producers, négociants, importers, transporters, distributors, restaurants and retailers by helping increase traceability, efficiency and profitability in the wine supply chain through a permissioned, permanent and shared record of data.
VinAssure uses IBM Blockchain Transparent Supply, an innovative offering from IBM that enables organizations to rapidly build out their own sustainable blockchain-based ecosystem for improved supply chain operations, to promote transparency and collaboration and to create a permanent record of the history and lifecycle of physical and digital assets.
"No one wants to open a bottle of wine and discover it's been cooked. When the supply chain fails to maintain proper temperature conditions, that's precisely what can happen," said Robin Grumman-Vogt, CEO of eProvenance. "VinAssure is designed to bring collaboration and clarity to an often-chaotic supply chain. The sensitivity of the product, the number of actors, the complex logistics challenges and a convoluted patchwork of regulations across the USA and from country to country, are all factors that play into the need for a wine industry ecosystem."
eProvenance is an established wine industry technology innovator—its proprietary, scientifically-based algorithm determines if wine is still fresh or if quality may have been compromised, not just whether inappropriate temperatures have been encountered, and the resulting eProvenance Score (0-100) clearly indicates if there are any changes in wine quality. eProvenance temperature monitoring services and the eProvenance Score are an integral part of VinAssure, providing critical data on the quality of wine shipments from origin to end consumer.
"Blockchain is the ideal solution for bringing transparency to a supply chain as complicated as that of the wine industry, which involves numerous participants and where needs vary depending on the destination of the shipment," according to Raj Rao, General Manager IBM Blockchain Platforms. "Having an immutable digital record of transactions and conditions simplifies process and represents the future of moving sensitive goods. It also provides the end consumer with greater information that the wine they purchased tastes as the winemaker intended and reflects the immense care that went into producing that wine."