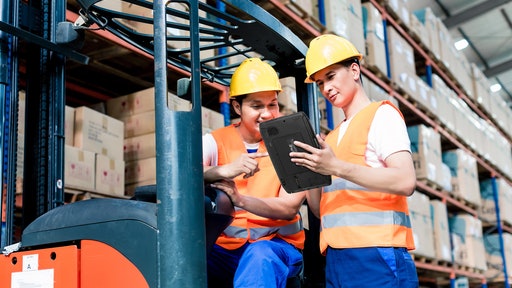 Getty Images
Parsable, the Connected Worker Platform company, has raised $60 million in a Series D round to accelerate its growth in Asia, EMEA and Latin America; invest in its rapidly expanding network of global partners and integrations; and further deepen the enterprise depth and capabilities of its platform, with the ultimate goal of increasing safety, productivity and quality output for essential industrial frontline workers.
New investors Activate Capital and Glade Brook Capital Partners co-led the round. New investors Alumni Ventures Group, Cisco Investments, Downing Ventures, Evolv Ventures and Princeville Capital also participated. The round also includes broad support from existing financial investors Lightspeed Venture Partners, Future Fund and B37 Ventures, as well as continuing strategic investments from the investment groups at Honeywell and Saudi Aramco, two of the world's largest industrial companies. This latest round brings Parsable's total funding to date in excess of $133 million.
The Parsable Connected Worker Platform provides modern digital tools that help connect frontline workers to the experts, information, systems and machines necessary to drive safety, productivity and quality in industrial and manufacturing operations.
The mobile-first Parsable Connected Worker Platform guides frontline workers and their activities through digital, rich-media standard work procedures, enables real-time and remote collaboration and triggers automated actions in business systems and machines. Companies can then collect and analyze powerful new data on frontline work, including adherence to safety and quality criteria. As a result, organizations can quickly and more accurately measure work execution, continuously improve work processes, and accelerate efficiencies and operational excellence across multiple teams and sites at scale.
"Activate was founded in 2017 to invest in innovative companies using digital solutions to transform the industrial economy for a more connected, intelligent and resilient future. After 18 months surveying the landscape of digital platforms for procedures and the 'connected worker,' we identified Parsable as the clear market leader," said David Lincoln, managing partner, Activate Capital. "As companies accelerate their IIoT adoption and digital transformation, we see Parsable as the leader in connected, intelligent operations. We are excited to join the team and be part of their growth." Lincoln will join Parsable's board of directors.
"Glade Brook is pleased to co-lead Parsable's Series D financing. Parsable is the leader in SaaS empowering the connected worker in manufacturing and industrial environments," said Paul Hudson, founding partner and chief investment officer, Glade Brook Capital Partners. "We believe Parsable is well positioned to grow into a category defining software business and deliver extraordinary ROI to its customers and partners." Hudson will join Parsable's board of directors.
Lorrissa Horton, vice president and general manager of WebEx Teams at Cisco, will join as an observer on the Parsable board of directors.
"Despite these uncertain times, achieving this amount of funding proves that forward-thinking companies and the investment community are bullish about the criticality of human industrial workers in the world economy. Empowering frontline workers with modern, accessible yet powerful digital tools to increase safety, performance and quality is essential to the long-term resilience and flexibility of our supply chains," said Lawrence Whittle, Parsable CEO.
Whittle continued: "Legacy systems and point solutions simply aren't built for the type of agility and scale that is now necessary to achieve operational excellence. The Parsable Connected Worker Platform ticks all the requirements for flexibility, comprehensiveness, ease of use, and rapid time to value, and we're excited for this next level of massive global growth."