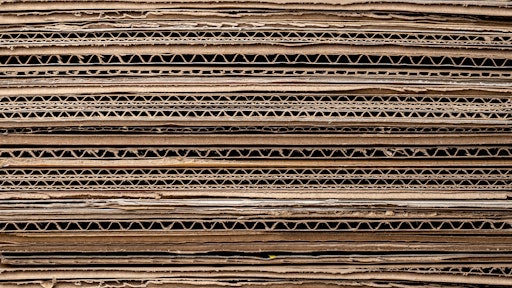 Pexels
A detailed market study on fiber drums market forecast the global market to surpass $1.5 billion mark by 2030. The need for change in packaging solutions is shifting focus on uptake of sustainable materials. As this trend gains momentum it is expected to fuel the growth of the global fiber drums market. Fiber drums are a near-perfect alternative to using plastic and other non-recyclable materials for production of rigid containers. Study predicts that the demand for these drums will soar at a recognizable pace as the world inches closer to making environment-friendly choices.
In tandem with the same sentiment, manufacturers and retailers have begun to experiment with materials and designs for packaging. Players in the retail industry are looking to curb the plastic waste generation by adoption of materials such as metal, glass and fiber which will lead to circular delivery models. Manufacturers have high focus on their approach to address sustainable packaging owing to growing consumer awareness.
Fiber drums are thus being used for storing and transporting a variety of different goods and materials, including powders, soaps, grains, spices, chemicals, fertilizers and metal parts. Fiber drums are made with layers of cardboard or fiberboard which makes them recyclable and a greener alternative compared to plastic drums. The lightweight material of fiber drum is safe, secure and solid which ensures preservation of goods stored in them.
Key Takeaways of Fiber Drums Market Study
Food & agro allied industry is estimated to be the key end user industry of fiber drums as it is slated to account for 46% of the market by 2030
25-50 gallons' fiber drums to have an incremental opportunity of US$ 273 Mn by 2030 owing to extensive usage in shipping and storing and ease in handling
Metal closure is estimated to account for 69% of the global market by value and reach slightly over US$ 1,084 Mn in 2030
Europe estimated to account for 1/4th market share in the fiber drums market owing to demand for sustainable packaging solutions.
East Asia is estimated to have an incremental opportunity of US$ 171 Mn by 2030 due to the growth of end-use industries in the region
Intercontinental Trade of Industrial Products to Boost Demand for Fiber Drums
Growth in demand for fiber drums is expected to result from expanding intercontinental trade. This is likely to boost the demand for shipping and packaging industry, consequently raising the uptake of fiber drums as packaging solution.
Vendors in the fiber drums market have consistently worked on improvement in product design and value creation for end user. Since, global trade of industrial products has also increased three fold during the past decade, it necessitated industries such as bio-chemical manufacturers, food grade ingredient manufacturers, pharmaceutical companies etc. to use fiber drums to reduce their carbon footprint.
Demand is also anticipated to be driven by widened use of large, layered fiber drums which ensures increased performance and are also economic in terms of drums made with materials such as metal and plastic. The adequate sealing of these drums with metal makes them an ideal choice for shipping across rough seas. The increasing performance of lightweight bulk containers such as these drums has strengthened the scope of their usage.
Impact of COVID-19 on Fiber Drums Market
The COVID-19 pandemic undoubtedly has led to massive disruptions in the market with shortage of raw material, fractured supply chains. The packaging industry highly depends on related industries for its sales and revenues. Thus, with every other industry taking a hit, the fiber drums market is also seen a decline in sales in Q1-Q2 2020.
"The challenges associated with recyclability of fiber drums is building infrastructure to manage increased recycling and segregation of substrates such as closure lids or polyethylene lining to prevent leakages. Ensuring these steps before recycling the fiber drums would ensure that they never end up in a landfill or dump. This involves strengthening and developing more advanced recycling technologies. One-time investment in recycling is expected to result in a long-term benefit for vendors in the fiber drums market," says an analyst.
Fiber drums manufacturers, will need to adapt with the global pandemic, which is forcing manufacturers to look for contingency plans and understand the vulnerabilities associated with the supply chain. This might result in reducing dependencies on any one country and increasing preference for domestic players for the need of raw materials. In the long run this could also boost local economies, create jobs, and reduce cost of raw materials.
The fiber drums market is largely dependent on demand from end use industries such as chemical Industry, food & agro-allied industry, pharmaceutical industry, building & construction industry and others. In the coming days, as supply chains restore, demand for food & agro allied and pharmaceutical industries will witness a high demand owing to food security issues and increasing number of patients with COVID-19 and otherwise.
These two types of demands are projected to drive the fiber drums market as shipping these on urgent basis will be national priority. Ensuring pharmaceuticals and food reaches the end user in a non-contaminated and intact manner will play a critical role in the deciding the success of this market.
Fiber Drums Market Landscape
Grief Inc., Sonoco Products Company and Mauser Group N.V. are the top players operating in the fiber drums market. Furthermore, C.L Smith Company, Schutz Container Systems, Inc., Orlando Drum & Container Corporation, Industrial Container Services, Inc. Patrick J. Kelly Drums, Fibrestar Drums Limited, Milford Barrel Co Inc. and Enviro-Pak, Inc. are prominent players in the fiber drums market. The Tier 3 players hold 4/5th market share in the global fiber drums market. In conclusion, key players contribute almost 1/5th of the global market.