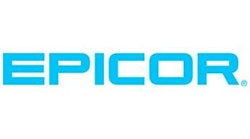 Irvine, CA June 20, 2002 Predicting a 100 percent return on investment within 18 months by eliminating redundant data entry, JWC Environmental announced that it will use the Clientele CRM customer relationship management software from Epicor Software Corp. Epicor is a provider of integrated enterprise, e-business and collaborative software solutions for mid-market companies.
"Clientele gives every employee visibility to the entire customer relationship. It makes every employee an expert on every customer," said Jeff Smith, senior programmer of JWC Environmental. "And, Clientele's ease of customization allowed us to tailor the solution to suit our specialized business processes."
According to JWC, the company will use the Sales and Marketing module within Clientele to track its marketing and sales process and capture relevant information like leads and quotes. And with the software's Customer Support module, JWC said it is going to be able to keep track of an entire product's history, from its design to repairs.
Additionally, due to the complexity of JWC Environmental's products, its own engineers or an outside engineering firm has to install and setup every unit. With Clientele, the company can track and report whether a customer has taken this step and follow up with a reminder call, if necessary.
"Companies like JWC Environmental that have notable customers and one-of-a-kind products demand a system that can closely track every interaction with the customer," said Doug Berry, vice president and general manager of Epicor's Clientele Group.
Costa Mesa, Calif.-based JWC Environmental specializes in the wastewater industry and has 150 employees in 8 locations in California, Georgia and the United Kingdom. The company builds, sells and services solids reduction, screening and removal equipment for municipal organizations. With Clientele, all remote sites work off of the same customer information by synchronizing data with their headquarters in California.