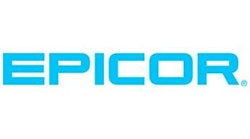 Irvine, CA September 4, 2002 Epicor Software today rolled out the latest version of its customer relationship management solution, which it is touting as the first CRM application architected on Microsoft's .NET e-business platform.

Epicor said its Clientele Customer Support 8.0 can enable companies to offer more effective customer service by exploiting the benefits of the Microsoft .NET architecture, delivering accessibility, extensibility and integration. Integration with external applications has been simplified through the use of Web services and XML throughout the solution, the provider said.

In addition, Epicor asserted that by using Microsoft Visual Studio .NET as its single, standard customization tool, Clientele Customer Support 8.0 minimizes proprietary development learning curves and allows for rapid customization.

The .NET-based architecture also includes an enhanced customization model, allowing customizations to be isolated from source code, so future upgrades and migrations do not overwrite custom changes.

Michael Boyd, information technology technical project manager with Epicor customer Fujitsu PC Corp., welcomed the move to .NET. "Clientele's new .NET architecture will allow us to better integrate with our back office solutions, and will help us offer more enhanced B2B solutions to our customers," Boyd said.

Clientele Customer Support 8.0 is available immediately in North America, the United Kingdom and Australia, as well as select countries in the Asia Pacific region. Standard list pricing starts at $1,500 per user, while existing customers on maintenance will receive the upgrade software at no charge, according to Epicor.