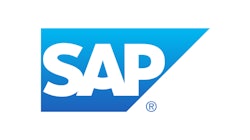 Orlando, FL October 3, 2002 MG Industries (MGI), a supplier of industrial, medical and specialty gases, is using a new supply chain planning solution from software company ILOG to improve resource planning, increasing its operational effectiveness and reducing its operational costs, according to an announcement this week from the solution provider.

MGI is using ILOG's new Optimization Development Framework (ODF) to extend the functionality of its SAP Advanced Planner and Optimizer (SAP APO) solution to meet the specific needs of vertical industries.

APO is an application component of the mySAP Supply Chain Management solution. SAP uses ILOG technology within the core of the APO solution, and the ODF solution enhances the functionality of APO by creating customizable supply chain planning and scheduling applications that are unique to a specific process, company or vertical industry.

The MGI-customized solution has helped the company simultaneously optimize both production and transportation planning to better meet customer needs. MGI, a major supplier of industrial and specialty gases, utilizes a fleet of specialized tank trailers to deliver their products. MGI's vendor-managed inventory environment creates complex truck routing requirements that need to be addressed in this delivery process.

"Using ILOG ODF, MG Industries was able to build and deploy a complex vehicle-routing optimization extension that captures our distinct business requirements," said Matthew Brown, vice president supply chain management for MGI. "The MGI-customized extension plugs into SAP APO and gives us a single planning system that addresses our unique business needs."

MGI represents the first deployment of ILOG's supply chain planning extension for SAP APO customers.


Companies in this article