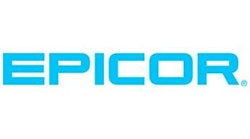 Bedford, MA, and Irvine, CA November 21, 2002 The Progress Co., a technology supplier and business unit of Progress Software Corp., and Epicor Software Corp., an integrated enterprise and e-business software solutions provider for mid-market companies, announced a combined strategy whereby both companies will support the Microsoft .NET Framework.

Over the next year, Epicor's more than 6,000 small to mid-market manufacturing solutions customers worldwide will have the opportunity to move to the Progress OpenEdge platform supported through a Microsoft .NET UI.

The companies said the OpenEdge platform offers application developers the option of supporting a wide variety of user interface techniques and technologies via a single collection of business logic components within the platform. Working with Epicor, Progress has extended that independent approach to the .NET environment. Support for .NET will help application developers use Progress-based business logic while integrating with the Progress RDBMS.

"The Microsoft .NET strategy outlined by the Progress Company and Epicor's Manufacturing Solutions Group is a clear signal to business application developers that a combined platform strategy doesn't have to be difficult," said Dave Ireland, president of the Progress Company. "Progress will ensure that its rapid deployment and cost effectiveness is available to .NET developers."