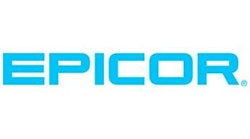 Irvine, CA December 10, 2002 Epicor Software this week said it had completed its acquisition of certain intellectual property, strategic assets and key staff of Atlanta-based Clarus, a provider of B2B e-commerce software.

Epicor said the acquisition, valued at approximately $1 million, extends its enterprise solutions by providing customers with an advanced set of supplier relationship management (SRM) solutions covering Web-based procurement, sourcing, online invoicing and payment.

The deal adds Clarus' eProcurement, eTour, View Business Intelligence, Sourcing and Settlement solutions to Epicor's lineup of applications targeting mid-market enterprises.

Pierre Mitchell, vice president and research fellow at technology consultancy AMR Research, wrote in October, when the impending acquisition was first announced, that Epicor was a "natural choice" to pick up Clarus' e-procurement offering, since it had already been reselling the solution as part of its own suite. "Moreover, both suppliers' applications are built on top of a Microsoft architecture, and since Microsoft didn't seem to want to acquire Clarus' assets, Epicor got itself a great bargain," Mitchell wrote.

Epicor also gets entrée to Clarus' base of more than 20 customers, the analyst noted. Epicor said it will continue to provide Clarus customers with uninterrupted service during the transition, and the provider pointed out that the Clarus staff staying on with the company will develop, service and support the Clarus applications.

Clarus, one of e-procurement's pioneers, fell victim to the tech spending downturn despite a suite that includes tools targeting both direct and indirect spend and a client list that included such marquee customers as Burlington Northern Santa Fe, Cox Enterprises and Union Pacific.

"When the bottom fell out of the best-of-breed indirect procurement market, Clarus' net assets were greater than its market capitalization, prompting a takeover of the board by an outside entity," AMR's Mitchell wrote. "The next step was pretty clear: sell off the constituent parts."