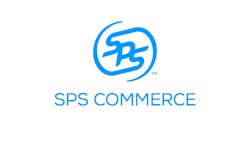 St. Paul, MN — May 20, 2003 — Supply chain integrator SPS Commerce has raised $18 million in its Series B round of financing and will use the new funds for acquisitions and expansion into new vertical segments.

SPS Commerce provides hosted supply chain integration services. The company specializes in managing trading partner enablement and management programs to increase the depth and/or breadth of integration with trading partners, especially small and midsize partners.

This round of funding included participation by a new investor, River Cities Capital Funds, along with contributions from existing investors St. Paul Venture Capital, CID Equity Partners, Adams Street Partners, Granite Private Equity, Svoboda Collins & Co., Pacific Capital Ventures and Axiom Venture Partners.

The privately held company said it reached profitability and added a number of new customers in the first quarter. In all, SPS said it has helped enterprises enable and integrate more than 45,000 trading partners into their e-supply chain.

Michael Gorman, general partner at St. Paul Venture Capital, noted that with SPS' business model base on recurring revenues and its positive cash flow, the company is well positioned to make acquisitions during the current down market. "Any well-funded market leader in this economy has the chance to solidify their position through a number of available value-priced acquisitions," Gorman said.

Added Archie Black, SPS' president, "We look forward to using this funding to complete a number of acquisitions that will allows us to more rapidly expand the reach of our network and broaden the scope of service offerings for our valuable customers."