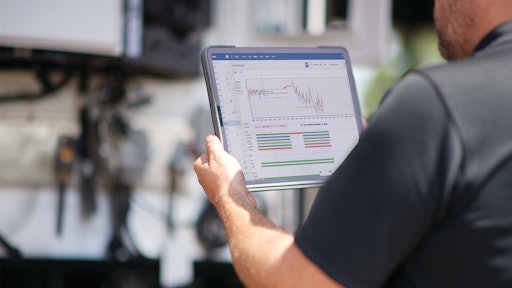 CoolTrax
Cooltrax released a new, advanced Cooltrax TempTracker temperature management solution for any cold chain operation, including refrigerated trucks, trailers and other cold chain assets.
"The 4G Cooltrax TempTracker totally wireless kit delivers precise control of your cold chain inside an easy install and go package," says Cooltrax president Mike Sharpe. "This new kit truly revolutionizes cold chain temperature monitoring – delivering real-time temperature visibility and tracking through a broader coverage network and making it even easier to achieve and maintain FSMA compliance."
Key takeaways:
The new TempTracker kit from Cooltrax ­makes it easy to achieve and maintain FSMA compliance and meet customer audit requirements.

Easily install in minutes without wires and preconfigured to your telematics dashboard, the TempTracker kit also includes a completely 4G wireless gateway and long-range Bluetooth technology.

Seamlessly transmits data every 15 minutes to the application-configured, cloud-based Cooltrax Temp Tracker web portal.