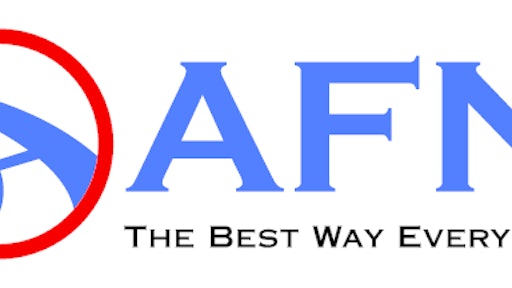 AFN Logistics, which provides customized supply chain solutions to manufacturers, retailers and carriers in the U.S., has acquired Columbus, Ohio-based HA Advantage, the Transportation Management System (TMS) and LTL division of HA Logistics, Inc. The move will enhance AFN's holistic product offerings and ultimately the value delivered to its clients.
HA Advantage is a TMS and LTL freight management company which empowers its clients to lower their total landed costs through increased visibility, efficiency, business intelligence and control. The proprietary TMS developed by HA Advantage is a scalable, web-based, mobile-optimized solution that enables smarter, faster transportation decisions.
Several HA Advantage employees have joined the AFN team as part of the acquisition, including those in business development and account management roles. The addition of new technology and team members will enhance AFN's existing LTL service offering, which is already a core capability for the company, as well as the service AFN provides to its LTL customers.
E-commerce comprises 10 to 20 percent of deliveries in the $35 billion LTL trucking industry segment, according to an article in The Wall Street Journal. LTLs transport loads from several customers in a single truck.
Retailers are beginning to push smaller, more frequent loads into distribution centers and through their networks to keep pace with e-commerce demands, requiring LTL optimization, a capability AFN is bolstering with the HA Advantage acquisition.
The company helps retailers optimize their e-commerce-related LTL trucking needs and balance network-wide demand. "As we continue to see a strong increase in e-commerce activity, we plan to scale our LTL capabilities to take advantage of this growing market by helping our shipper customers manage their e-commerce growth more efficiently, strategically, and profitably," said AFN's CEO, Ryan Daube.
"This is just one reason why the HA acquisition made sense for our business now. The move also strengthens our managed transportation services offering."
Beyond LTL, growing demand for AFN's suite of people-first, technology-enabled solutions – from truckload and consolidation services to risk management, carrier compliance, cargo security and surveillance and more – has fueled its continued growth in staff and revenues.
AFN exceeds 200 full-time employees with the addition of recent new hires and the HA Advantage team members. The growth in staff has been in response to AFN's double-digit revenue growth over the past three years.
The Peakstone Group advised HA Logistics in the transaction. To learn more, visit www.loadafn.com.