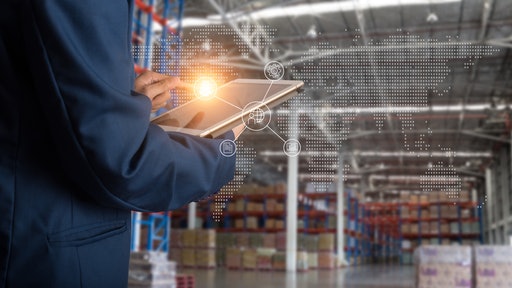 Getty Images
Logistics costs in the food and beverage industry are approximately 7-10% of total product cost according to DAT Freight & Analytics research. Therefore, controlling costs is a major concern for cold chain shippers at the production, wholesale and retail levels.
In addition, cold chain shippers face specific challenges daily, including keeping their goods at optimal temperatures during transit, getting those goods from Point A to Point B (or C, D and E) as quickly and efficiently as possible to maintain freshness or quality and more. Those issues were heightened during the supply chain disruptions of the COVID-19 pandemic (and since). Cold chain shippers had to adapt quickly to those supply chain issues – as well as significant changes in consumer behavior – neither of which have returned to pre-COVID-19 "normal."
Cold chain shippers also seek to control their transportation costs without sacrificing service. That leads many to use specialized trucking companies that have developed expertise in professionally handling temperature-sensitive products. Many cold chain shippers also rely on technology from specialized firms to generate data that helps ensure the integrity of goods in transit.
Even more than they did pre-pandemic, food and beverage producers rely on analytics firms to help them benchmark, negotiate and manage the refrigerated trucking capacity needed to optimize warehouse capacity and dock space.
Food and beverage is now the largest manufacturing subsector in the United States. In addition, the food and beverage industry contributes approximately 5% to the nation's GDP with annual sales of $1.4 trillion. Moreover, food and beverage is one of the Top 5 industries driving heightened demand for industrial space. According to Refrigeration Industry, servicing the cold chain generates more than $12 billion in revenue in the U.S./Canadian refrigerated trucking market.
Analytics ensure goods reach consumers quickly and safely
As noted above, many cold chain shippers use data and analytics to solve two critical business problems. First, an analytics firm can help shippers forecast and negotiate pricing for truckload services; assess seasonal and geographic demand patterns for trucks; and evaluate the cost-benefit of procuring equipment for short-term storage, pooling and other uses. The right analytics firm can also help shippers benchmark rates and performance against the prevailing market using data from actual freight transactions.
Second, comprehensive freight load boards provide access to non-contract truckload capacity. For cold chain shippers experiencing a sudden shift in demand, a geographic change in their network, or an urgent need for trucks, a freight load board can help them find carriers that understand refrigerated transportation without having to issue an RFP or sign a long-term contract.
Data and analytics were critical when transportation costs soared between April 2020 and April 2022, providing supply chain managers in the cold chain information critical to decision-making. If shippers' contracts are six months or older, now is the time to capture lower prices. Shippers should integrate key operational and technology changes in today's slower market instead of in a tight market later.
Another issue facing cold chain shippers is carrier detention at cold stores and distribution centers. A problem for all trucking companies, detention can be critical for refrigerated loads. Today, these loads can be tracked using data from trucks' electronic logging devices or GPS. That data gives freight brokers and shippers valuable insight into the status of loads from dock to dock, including predictive ETAs and wait-time data at more than 1 million shipper docks across North America. This information can help shippers improve inbound shipment scheduling and dock efficiency.
Making it work every day
Perishability and the need to preserve food and beverages at optimal temperatures to prevent spoilage are key growth factors in the North American refrigerated trucking markets. These same factors also have led to significant growth in refrigerated warehouses.
Shippers in agriculture, food and beverage dominate the refrigerated truck market. Despite higher food prices, home and restaurant food consumption continues to increase. Demand for chilled and frozen food and beverages, organic foods, dairy, and meat drive a steady need for refrigerated transportation.
Refrigeration Industry notes that the U.S. refrigerated trucking industry is "large, fragmented, and highly competitive with thousands of full truckload and less-than-truckload carriers." While seeking to control the cost of shipping cold chain products is very important, product safety and on-time delivery are also critical.
To help control all three factors (and the dozens of others that can impact a shipment), a company and its brands' reputations are dependent on every shipment made. Protect them by using the best carriers and technology and control costs through the effective use of data and analytics.