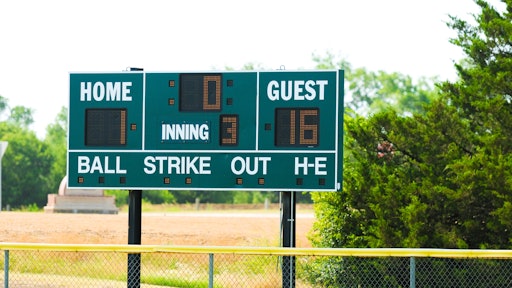 tammykayphoto AdobeStock_50911037
For years, Food Logistics has awarded several companies and professionals with different industry awards, from Rock Stars of the Supply Chain to Top 3PL & Cold Storage Providers to Top Software & Tech. These awards are designed to recognize and celebrate the many achievements of the cold food chain – both on and off the field.
They're designed to provide an avenue for companies and executives to showcase their wins and the MVPs behind those wins.
That's why this year, we revamped our awards and the awards process, so that companies and their industry executives could better hone in on the home runs and focus on the stats that matter.
For starters, this year's Top 3PL & Cold Storage Providers award. Here, you'll find a breakdown of the Top 5 services provided by third-party logistics (3PL) provider and by cold storage provider, and discover the top technologies these winners are investing in. This information has never before been collected and/or shared with our readers; but it's indicative of the future of the 3PL and cold storage space and how technology keeps the cold chain moving.
Also brand new to the Food Logistics audience is the ability to participate in our Women in Supply Chain award, which honors those female supply chain leaders and executives whose accomplishments, mentorship and examples continue to set a foundation for women in all levels of a company's supply chain network (submissions close July 14). Think co-workers, bosses, partners, customers, clients, drivers, managers and more from associations, organizations, non-profits, universities, consulting firms and more.
Also new this year is the overhaul of our Top Software & Technology award (submissions close Sept 22). What previously was an award honoring the providers of the top supply chain software and technology is now a new product award, focusing more on the actual new software and technology solutions. This award is open to all categories/markets with the Supply & Demand Chain Executive AND Food Logistics audience and will feature a breakdown of sub-categories to better outline and showcase the different markets to our readers.
What better way to put it on the board than to be recognized by your peers, vendors and co-workers for yours and your company's hard work and successes?! Now is the time to get involved with our many awards programs and help recognize and celebrate the wins and the MVPs within your company as well as with your vendors, partners and more.
CLICK HERE to learn more about all of our awards.