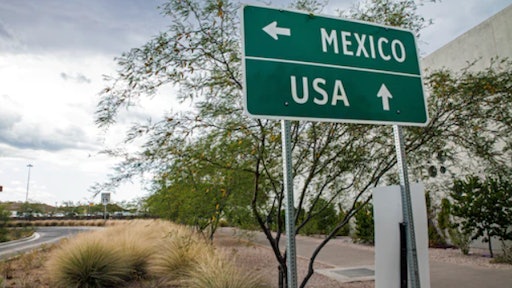 ChristinaFelschen/stock.adobe.com
When it comes to moving perishables, there are plenty of considerations to take into account to keep items in good condition and meet specialized regulations. Moving these shipments cross-border may result in some extra steps to ensure the shipments are timely and smooth, overcoming challenges such as time delays that may decrease shelf-life and profit. How we mitigate these issues and follow regulations are some of the efforts that lend to the best practices for this type of transport.
In a recent survey, 56% of shippers cited customs delays as their number one challenge in cross-border shipments. According to Andrew Welling, director of cross-border services at TA Services, having diversity in their network of locations is something premier cross-border third-party logistics (3PL) providers might offer to mitigate time restraints.
"Specifically, for cross-border shipments, companies will want to partner with a 3PL that has trained personnel on both sides of the border as well as nearby to the border," says Welling. "When problems arise, and they inevitably do, having people close at hand keeps hiccups from becoming missed deadlines. These trained employees should be fluent in both languages, allowing them to troubleshoot with a variety of stakeholders."
The understanding of those geographical nuances can allow 3PLs to become more diverse and customary to ease the process. Welling points out that companies can struggle with a lack of bilingual personnel to make communication easier at borders and with the people coordinating and directing shipments from their county. Diverse hiring is important in its own right, but it could also be a key to optimizing cross-border strategy; at the very least, a 3PL could utilize connections and partnerships in these outside countries and ultimately save themselves time and struggle in the communication department, meeting time efficiency in the process.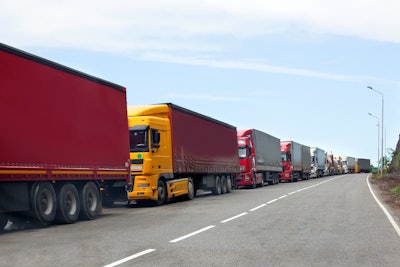 In this heightened age of technology in logistics, there's also plenty of ways technology might improve timeliness. Mayra Shaw, international sales senior manager, cargo solutions at Emerson Cargo's climate technologies business, considers temperature and location tracking devices, portals and mobile apps coupled with analytics for improved visibility to positively influence the way we move cold freight cross-border.
"3PLs need access to a robust, connected cargo tracking and monitoring technology infrastructure comprised of temperature and location tracking devices in each container or temperature zone, connected software portals and mobile apps that keep all stakeholders aware of shipper location and conditions, with real-time alert capabilities that keep 3PLs, grower/shippers and retailers informed of real-time information to protect perishables and make decisions," says Shaw. "This allows visual mapping of live shipments and the ability to establish geo-fences around specific high-risk regions or strategic border-patrol locations and provides an automated record of shipment temperatures for 3PLs to give border patrol with proof of proper cold chain management."
Additionally, Shaw explains that data analytics capabilities that can aggregate data points and provide historic data are then able to be leveraged to deliver insights into cold chain performance, uncover root causes of issues and provide objective score-carding of all stakeholders.
"When it comes to protecting and preserving perishables, it's essential to have real-time visibility to in-transit shipment temperatures, location and security. 3PLs need tools to provide this visibility, simplify compliance and provide the documentation to expedite border inspections," says Shaw.
Cross-border calls for added attention to a country's specific regulations and customs. As a best practice, it's important for 3PLs to understand this aspect of cross-border freight dependent on the destination country. Take for example U.S.-Mexico shipments, like the journey of the avocado for the beloved avocado toast, that goes through U.S. Customs and Border Patrol (CBP) with plenty of paperwork filled out and prepped in advance to meet criteria. Welling says that navigating these regulations can be challenging and often, depending on the food, require prior notice of import and a phytosanitary permit, and proof of food facility registration.
Simply put — many countries of origin don't have the same strict food safety regulations or requirements enforced in destination countries like the United States or the UK. For Shaw, this means that 3PLs must be prepared to understand and demonstrate proof of compliance before crossing a border. Often, this goes hand in hand with the technology she proposes for visibility, to produce temperature logs and other tracking that clearly shows how the refrigerated shipping container maintained the proper setpoint throughout the cold chain journey.
On the topic of cross-border regulations and tech, Welling also predicts that going paperless will be a major advantage for 3PLs involved in cross-border logistics. He says, "While the U.S. CBP does not yet require 3PLs to submit paperwork electronically, things are moving in that direction." This means that in the future, there's potential for 3PLs tracking shipments with pen and paper, or even with excel, to struggle.
As we've seen in other sectors, like ocean freight, regulations are shifting to a greater focus on environmental, social and governmental (ESG) concerns. These may take shape further and reach the cross-border logistics space as companies act to meet the customers who want greater visibility into where their products come from and how they're being made.
"At first, sustainable and ethical practices were a way to add a competitive advantage to your value chain —and they still are— but increasingly, this is shifting from a differentiator to a requirement," Welling says. "I think we'll see more regulations, such as the UFLPA and WRO, which require companies involved in cross-border trade to dig into due diligence processes."
In combination with technology to meet the goal of positive and productive movement of perishables, there's a chance for trends in shipping practice to also provide help. For example, less-than-truckload (LTL) shipping has grown in popularity, as logistics companies use more advanced technology and customers seek to reduce shipping costs. Most logistics companies are only able to do LTL shipments for domestic freight but for 3PLs like TA Services, there's proof that the practice can be implemented in cross-border as well, as they've been able to develop LTL consolidation for northbound and southbound shipments across the U.S.-Mexico border.
For Shaw, one of the most important things a 3PL can do to mitigate risks and pitfalls in cross-border cold shipping is have the data tools to monitor and maximize quality, safety and security.
"For 3PLs, following these procedures can be a trust builder and a true differentiator from their competitors. These advance quality and security measures are proof that they are willing to go the extra mile in protecting their customers' perishable products — and, in the process, growing their profits too," she says.
Best practices are a culmination of what keeps things moving — a key in perishable shipments that need to meet time and place criteria. Through understanding and planning the locations for shipments and maintaining a grasp on technology that's critical to tracking the goods and service done through cross-border freight, 3PLs can positively identify themselves in the space and provide quality to their customers and the cold products they move.