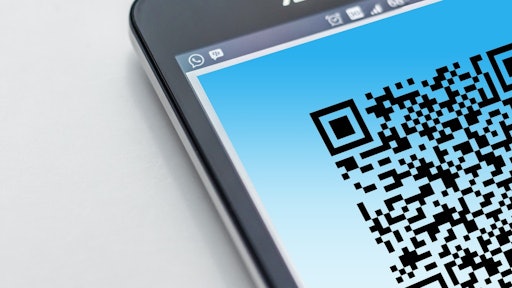 Pexels
The food and beverage industry faced unprecedented times in the wake of the Coronavirus disease (COVID-19). From shutdowns to demand shifts, the industry had to pivot quickly in order to survive.
Now, organizations are seeing increased inventory management issues and the necessity of doing more with a smaller workforce. As the industry continues to rebound, and learn its new normal, smart manufacturing will be key to forward progress and momentum.
Trends shaping smart manufacturing in food production
With worker shortages on the rise, an increase in regulations and multi-industry supply chain issues, food production companies have no choice but to automate. The practice of automating current processes allows organizations to save time and money. In addition, it keeps the food production industry ahead of the curve by facilitating maximum operational agility.
Current trends benefitting the food and beverage industry include:
● Farm-to-fork tracking
● Traceability to field services and delivery
● Smart factories utilizing robotics
● Laser guided vehicles (LGVs) and the Internet of Things (IoT)
These trends might bring to mind visions of the future or science fiction. However, food and beverage companies need to look no further than the warehouses and factories of today. For example, a food company could utilize LGVs to minimize the time workers spend walking to get inventory during a production cycle. By enabling smart software, they could connect the LGVs actions to their enterprise resource planning (ERP) system. This streamlined approach marries production floor productivity with up-to-date information across departments thus resulting in significant time savings and increases in accuracy.
Integration with critical business systems
The pivotal component here is not the cutting-edge technology itself but the integration into critical business systems such as ERP systems. As LGVs or IoT devices capture data, the connection between the machine and the database is essential for enhanced inventory management.
This fundamentally begins with mobile barcoding. When smart technology is utilized on a warehouse floor, the use of mobile barcodes, scanned by workers, allows up-to-date inventory changes each time a transaction occurs. The documentation of these movements creates highly accurate and reliable traceability paths that instantly update the ERP.
Fully tracking all touch points in the inventory life cycle will be necessary to compete in tomorrow's marketplace. Not only does it allow manufacturing facilities to rapidly shift production to accommodate demand and shortages, but the integration of high-quality data into ERP systems allows for long-term operational advantages.
The importance of compliance and traceability
One of automation's prime advantages is real-time optimization of inventory management. But, the use of smart technology in food production also ensures compliance in an increasingly regulated environment.
Food production facilities must ensure the quality of inventory, even as they grapple with staff shortages. Mobile inventory tracking ensures all products are recorded, making it easier to locate potentially contaminated inventory in the event of a recall. This allows for a targeted approach and a swift remedy for controlling potentially contaminated products.
Mobile data collection also allows warehouses to ensure the oldest products are consumed first, helping to reduce or eliminate spoilage. And, when it comes to returns, mobile data collection can create real-time checks to ensure quality of product, proof of delivery and more.
Thanks to the impact of COVID-19, food suppliers must now deliver products faster than ever, with greater transparency into the process. The real-time traceability of inventory movements through mobile data collection and barcode scanning allows organizations to not only track current products, but also contain issues from the start.
Increasing operational agility
If the pandemic taught us anything, it's that being able to pivot priorities is critical to business success. Mobile inventory solutions give food and beverage companies real-time information and visibility into what's going on in the warehouse and delivery funnel. This allows organizations to make informative and expedited decisions to meet changing compliance needs, demand shifts and customer expectations.
For instance, a company that specialized in consumer goods packaging experienced tremendous production increases during the pandemic. By utilizing mobile supply chain software, the company could re-allocate work assignments within their facility to answer the increased demand while working with greater accuracy and efficiency.
Operational agility is also fundamental in preventing serious mistakes. The need for up-to-date information is a constant for food operations, many of whom operate in time sensitive environments. Production lines cannot stop because of a network failure or connectivity issues. That's why mobile data collection and inventory management must also include a sound, off-network data collection system.
The importance of embracing mobile inventory solutions
The impact of COVID-19 and its aftermath have shown that traditional operations are no longer effective on their own. Mobile technology is necessary for food and beverage companies looking to stay competitive.
While the business case for mobile automation seems clear, cost is often the biggest challenge to overcome. Of course, there is a cost to embracing mobile inventory solutions like mobile barcode scanning. But, the cost of not automating far outweighs the cost of implementing new technology.
The lack of real-time visibility, delays or shortages in inventory, poor use of workforce and the mounting regulatory environment all add up to one answer -- automation. Smart manufacturing processes help prevent human error, inaccurate data and the lack of flexibility.
The world's food and beverage companies are plagued by unpredictability. Embracing mobile barcoding and data collection can help you prepare for what comes next and move forward with confidence.