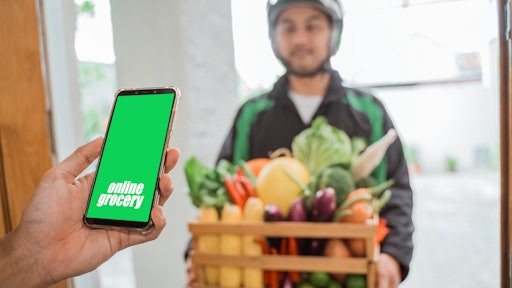 AdobeStock_346469883
Manufacturers must hit strict delivery dates and times to avoid retailer-assessed penalties.
While the global pandemic added complexity to meeting "must arrive by dates" (MABD), large retailers have not turned down the pressure on shippers. Any relief was temporary, and now many shippers burdened by MABDs are adding regional distribution points or other stopgap remedies to mitigate the pain.
This adds to brick-and-mortar assets and/or third-party warehouses, increases costs and adds inventory to manage. While additional distribution points can be a good solution, over time these networks can become over-sized or lose alignment with geographic demand as customer preferences shift.
A transportation management partner can reveal actionable insight to ensure your business is evolving in tandem with your needs and the needs of your customers. When supply chain execution is seamless, shippers meet MABDs, avoid chargebacks and improve overall profit margins.
Communication is critical to protecting experience
In the big box retail world, you are dealing with tens of thousands of items. These retailers are trying to master their strategies for buy-online/pick-up-in-store (BOPIS) and curbside pickup.
Suppliers are challenged to know the inventory required to fill retailers' needs. It becomes even more important to maintain awareness of your own inventory, so you can properly fill orders while accommodating for demand variability.
This creates havoc and complexity in your supply chain as well as theirs.
For instance, a retailer believes a load of widgets is inbound. If those widgets do not show up, but the retailer's system is reporting the load is on schedule, the retailer's customer experience is in jeopardy. If their customer clicks the "add to cart" button, they want confidence that the item is in stock. Likewise, the retailer wants assurance they can fulfill the order because they understand the consumer is only a couple clicks away from a competitor's site.
Adding to the complexity, the retailer has so many SKUs across so many different types of items - from dry goods to fresh produce. All of these SKUs require different levels of transportation support, but communication connected to each level of movement safeguards your ability to support your customers and facilitate their service for end consumers.
A transportation management partner with technology capabilities can help shippers:
· Access the best information from their network.
· Facilitate customer communications to help manage (and exceed) expectations.
It is really all about communication to ensure you stay in sync with carriers and customers. Unfortunately, shippers often do not have the internal capabilities necessary to integrate with carriers to access real-time tracking information.
Putting the right technology in place, you can gain the proficiency and ability to receive real-time data. That puts shippers and carriers in lockstep. It creates a streamlined environment that makes your business more attractive to carriers and puts you in a better position to meet customers' requirements.
These capabilities become even more vital when capacity is scarce.
Winning the capacity competition
There is a finite level of transportation capacity in any market. Once that capacity level is reached, everybody is competing for someone else's space on a truck. In the food and beverage industry, the delivery struggle is complicated further by the time required to receive and manage loads.
Big box retail distribution centers often max out. They reach capacity and cannot handle all the volume coming in. Labor shortages also add delays in the process, which affects a carrier, who then does not want to accept those type of loads.
Given a preference, transportation service providers want to handle less complicated loads, and in a tight capacity market, carriers have alternatives. More options mean carriers can be more selective with their bids.
That is why, when you are competing for capacity, certain vertical areas are going to pay a premium. For instance, dry goods are easier to move than fresh produce. Regardless of the product, if you do not have a truck to pick it up, it will not arrive to your customer on time. If you do not have as much capacity as you need, you face chargebacks.
A third-party logistics (3PL) provider's user-friendly network and technology-enabled execution platform empowers you to source trucks and carriers that meet your service needs at the least cost and avoid the providers that cannot.
Data analysis drives decisions
Every business runs on data. Companies use it every day to make decisions about growth, supply and demand or new market entries.
The right technology can allow you the ability to drill down to find problems you may not know exist.
A technology-enabled partner can take your transportation data and utilize optimization tools that enhance your network, carrier procurement and other logistics activities. You may have all the data pieces already. A 3PL helps bring them together in one environment to paint a clearer picture of the impact on your business.
This visibility along with more accurate tracking leads to improved communication with the customer. You can track loads and costs more precisely and make smart adjustments to improve on-time delivery rates.
Manage transportation in a systematic way
A transportation management system (TMS) is a means to automate your business processes and manage all functions related to shipment execution and visibility.
This platform allows you to store and access all documents related to the transportation of goods, communicate with carriers and view all tracking information to maintain awareness of freight movements.
With an ideal TMS technology system, you can support even the most complicated loads win more capacity and align with carriers that move freight with confidence.
Of course, a TMS and other technology-based solutions are only a sample of the tools and resources logistics specialists offer shippers. A seasoned transportation management specialist can play a significant role in your efforts to meet stringent demands for on-time deliveries in the food and beverage industry. The solutions they offer are as unique as their diverse customers and challenges.
No matter what issues you may be facing in meeting MABDs and avoiding chargebacks, flexible logistics solutions can help you accomplish more with less.