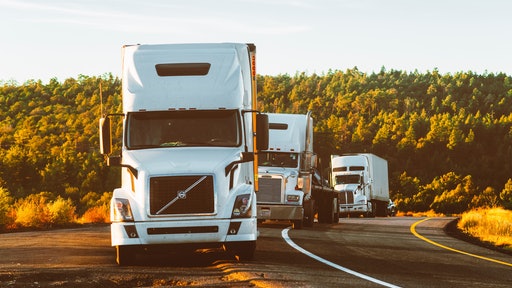 Pexels
Even before the Coronavirus disease (COVID-19) pandemic, the logistics industry struggled with a host of challenges. Some of these issues include the graying out of experienced drivers, supply chain transparency, fuel costs, tariffs, environmental and regulatory issues, rising insurance rates, inventory management and more. It was already a difficult situation. And, then the Coronavirus hit.
Amidst the new era of COVID-19, the industry experienced a tremendous disruption. The supply chain, like the entire world, shut down for weeks and months on end. Now, the industry is only slowly climbing back toward pre-COVID-19 shipping figures among a host of new procedures and the New Normal. The retail industry and the movement of goods is different than it was a year ago and is still nowhere near pre-Coronavirus numbers.
As a result, labor shortages were rampant as almost 80,000 employees lost jobs. This led to boosted wages as carriers hustled to try and secure drivers for loads. Fewer drivers were driving more hours, translating to wear and tear on the fleet, increasing overtime compensation, longer idle times that contribute to higher fuel costs, and a rise in insurance premiums.
At the same time, supply chains had to scramble to respond to an increase in online sales for both essential and non-essential gods. This was especially true as some industries like grocery stores and paper products spiked in sales and distribution was stressed during the early phase of the pandemic. This caused tight freight hauling capacity and drove up shipping rates.
However, COVID-19 also accelerated the widespread adoption of technology advancements, as carriers had to re-tool the entire supply chain to deal with this unforeseen business challenge in a matter of weeks. Technology seems to be the solution for many companies trying to squeeze as much out of shrinking margins towards the last half of the year.
Often, transportation services are the largest component of logistics costs. Pre-Coronavirus, logistics costs stemming from transportation services were 63%, which jumped to 77%. The trucking and logistics industry took a massive hit when the pandemic hit.
According to the Annual State of Logistics Report by the Council of Supply Chain Management Professionals (CSCMP), there is an opportunity for shippers and suppliers to improve business by leveraging technology to drive tangible efficiencies.
Carriers are looking to become more efficient across the entire operation – from fleet diagnostics and preventative maintenance to improving driver productivity and safety through in-cab technology, advanced trailer sensors and other monitoring solutions. Carriers are now adding new features that can allow them to complete a 365-degree view of the entire operation through better data insight.
Technology is changing every aspect of how logistics companies operate. "Digital fitness" is the prerequisite for success -- the winners are those who understand how to exploit a whole range of new technologies, from data analytics to automation and platform solutions. Those who don't, risk obsolescence.
Companies across the supply chain need to be as lean as possible right now. Automating business processes can lead to better data accuracy. Data accuracy in turn affects finance and human resources as much as it affects other areas of the operation, such as dispatch, driver satisfaction or fleet maintenance. Improving communication between shipper and carrier is also a vital component.
The use of artificial intelligence (AI)-based technology such as trailer sensors and cameras can improve the relationship between shipper and carrier when it comes to detention billing, theft, and the accuracy of loaded or unloaded trailers ready for use. All of the above can have a snowball effect on charges, reputation, and profits across the supply chain but especially for the carrier and drivers.
There is no better way to provide transparency to customers than with real-time, factual data with images, time-stamped records, e-signatures and digital documentation that can be used across the operation to ensure safety, compliance and billing are all consistent and correct.
Technology such as driver behavior programs or vehicle diagnostic monitoring is critical for ensuring that things like tire pressure and fuel management are constantly being scrutinized. Working with solution providers to tap into this data is a no brainer right now considering the dip in shipments and inventory.
For customers who have been using technology solutions for many years, the first step is to review historical fleet run-rates to find and address inefficiencies that can quickly boost margins. Fleet maintenance and ensuring the optimal health of the fleet is a massive priority.
To remain competitive and profitable for 2021, transportation and technology must work hand in hand. More than ever before, the industry is traversing this unknown economic terrain that is Coronavirus, and the uncertainties it brings.