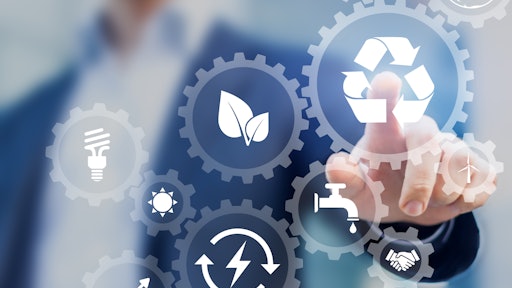 Getty Images
There is a race across the globe toward increasing productivity and efficiency in the agriculture industry to make businesses more sustainable. What is needed however is a fundamental shift in the way agriculture companies handle trading and risk operations and processes. Continuous pressure to increase operational efficiency, decrease reaction times, drive efficient collaboration and take informed decisions is at an all-time high. To keep up with the market challenges and demands, agriculture companies must find a way to leverage next-gen technology, analytics and blockchain to modernize rapidly.
Challenges
Resource constraints
It is true that we are facing a severe climate change, which has triggered extreme weather events. Couple that with the explosion in population growth and urbanization issues, and farmers are facing a reduced amount of available arable land. Water scarcity is impacting regions across the globe. Farmers must maximize yield from each acre of land, consuming the least amount of resources to produce more output.
Collaboration
Both buyers and growers want to make the best possible deals, but often they cannot negotiate directly in real time. They spend hours, days and even weeks on paperwork, emails and never-ending phone calls. Agriculture business managers spend a lot of their time with farmers answering questions related to contracts, invoicing, ticketing and more.
Complex supply chains
Managing end-to-end movement of goods from farm to silos to shipping to storage and delivery is complicated. Extreme weather events, changing geopolitical situations, pandemics and social unrest wreak havoc on supply chains. Agriculture companies must assess and react to supply chain disruptions in real time to ensure crops are not lost.
Rapidly changing markets
Agriculture markets are constantly shifting. Consumers preferences change with the latest fad diets, medical research, health news, and population growth. Increased demand for biofuels also drives demand for feed crops like sugar and corn. Agriculture companies need real-time awareness and the ability to rapidly pivot when markets shift.
Traceability
Agriculture regulations must be strictly adhered to, particularly for specialty premium crops such as organic, free range and non-GMO. These products must be carefully traced to ensure they are compliant with all regulations to command a premium price.
Financial risk and compliance
Agriculture farmers and buyers must ensure a complete audit trail of trading and finance and ensure regulatory compliance across geographies and borders.
Cost management
Costs for inputs – from seeds to fertilizer to, in some cases, water – are increasing. Farmers and buyers must decrease costs as much as possible, using advanced analytics to evaluate which crops to grow, when to start planting and automating wherever possible to eliminate manual processes, reduce wasted time and gain accuracy.
The way forward
Manual processes in agriculture trade operations can wreak havoc in volatile markets. That's why businesses must modernize their workflows from farm to fork to optimize operations and become more sustainable. To offset unprecedented market shocks and unplanned disruptions in business, rapid digital transformation of trading operations and supply chains is extremely critical.
Agricultural companies really need speed and agility to sustain and thrive in volatile markets. The need of the hour is a comprehensive solution suite that meets all the commodity trading, risk management and supply chain requirements.