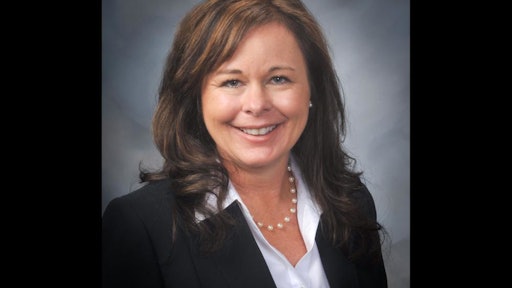 Sheri Rodine has her finger on the pulse of the global business world and understands the trials and tribulations that companies face on the information front. Here, Sheri discusses the current corporate agenda, the challenges firms will be facing in 2016, and how knowledge-driven companies can overcome these issues by leveraging modern technology, advanced research, and problem-solving tools.
Q: Sheri, talk to us about the corporate agenda today—What's keeping people up at night?
The vast majority of CEOs are optimistic about the economy as a whole and also bullish on their own businesses' prospects over the coming three years, according to KPMG's annual CEO study. They envision the potential for efficient growth and the opportunity to leverage new technologies to enhance customer relationships and streamline operations, according to KPMG. On the flip side, 72 percent of CEOs are concerned about the relevance of their companies' products/services over the next three years, 90 percent are concerned about competitors taking their business, and 59 percent are concerned about new entrants disrupting their business models.
These CEOs worry most about product relevance, expanding geographically, and understanding the regulatory environment. They know that innovation, market knowledge, and technical know-how are all critical to their survival. In fact, 72 percent of the 300 IT and business leaders KPMG surveyed in 2015 said that innovation is "very important" to their company's success right now.
These are the key issues that are keeping people up at night.
Q: So, product relevance, geographic expansion, and the changing regulatory environment are the top concerns. What impact are these issues having on organizations?
Companies know that they need to overcome these issues in order to grow and thrive, but right now most of them struggle with the pace and complexity of engineering and other knowledge work within the technical enterprise. With an eye on driving profitable growth, competitive advantage, and risk mitigation, knowledge workers face enormous pressure to deliver against corporate objectives such as growth, profitability, and risk management.
For example, engineers, scientists, researchers, and other technical professionals handle a huge volume of data sources, information, and systems on a daily basis. They are literally drowning in information. With data growing at a rate of 40 percent annually, 66 percent of decision makers now have less time to make the best possible choices for their companies. Capsized by information, knowledge workers are unable to assess future technology and intellectual property needs, leverage existing IP, commercialize new ideas, and/or analyze regulatory, technological, consumer or customer trends quickly enough to capitalize on market opportunity or competitive advantage.
Q: Are companies succeeding?
Yes and no. Despite investing a significant amount of money in technical content, IT systems, and technical talent, many companies overlook the fact that their technical enterprises are being bogged down by information. As a result, companies pay the ultimate price by having their technical workforces diverted from their core competencies and, effectively, potentially losing hundreds of thousands (or in some cases, millions) of dollars a year in the process.
On the other hand, the organizations that understand their operational dependencies on human capital (talent, knowledge, etc.) are succeeding because they see things differently. For example, they understand that success falls on the technical enterprise, and that the technical enterprise depends on talent and knowledge. They also understand that their knowledge workers—those individuals engaged in the acquisition, analysis, and manipulation of information versus the production of goods or services—are a critical component of organizational success. Knowledge, in turn, depends on reliable information as a feedstock. Successful companies recognize this dependency and work hard to equip themselves with information.
Q: What are the obstacles to becoming a knowledge-driven organization?
For starters, information is expensive. Companies generally pay 10 to 40 percent more than they should on total direct costs to acquire basic technical content (standards, patents, journals, etc.). Then they spend another 10 to 40 percent more than they should on indirect costs related to the same data. Complicating the situation even further is the fact that most organizations have decentralized and uncoordinated purchases of hundreds, thousands, and potentially millions of documents (i.e., standards, codes, specifications, regulatory content, ebooks, patents and so forth).
Risk is another stumbling block. Culpable for the use of unapproved content, performing redundant engineering tasks, failing to spot preventable failures, and using data to design proprietary products and processes that the organization is responsible for, the technical organization is a virtual blind spot when it comes to accountability. Vulnerable to potential risks—and not always aware of this vulnerability—knowledge workers must spot potential product failures (and, hopefully, address them) before the issues become true liabilities for their companies. Instead, these knowledge workers that have been hired, trained, and employed for their knowledge and experience are burying their heads in data, documents, and systems that are diverting them away from the very value-added tasks that drive corporate performance.
Q: How are the winners breaking down these obstacles?
Knowledge-driven companies are consolidating content for the technical enterprise, applying today's modern technology, and leveraging advanced research and problem-solving tools. In return, these knowledge-driven enterprises are spending 30 percent less time doing research, they're 15 times faster when it comes to leveraging information, and they're 30 percent more likely to find what they're looking for when they need it. Finally, three times as many organizations that met their financial objectives did so using knowledge discovery tools and analytics. Those that outperform their peers have two times greater shareholder returns, four times greater return on revenues, and 3.5 times greater return on assets.
Q: What else do our readers need to know?
We live in the information age. As companies begin to think differently about their dependency on information, they can begin to envision the content, analytics, and technology that will eradicate information overload and restore organizational focus on innovative, creative, and inventive practices. They can use the information or they can be left behind. Leading organizations choose the former, and understand the need to leverage their dependencies on information, rather than ignoring these dependencies and hoping for the best.